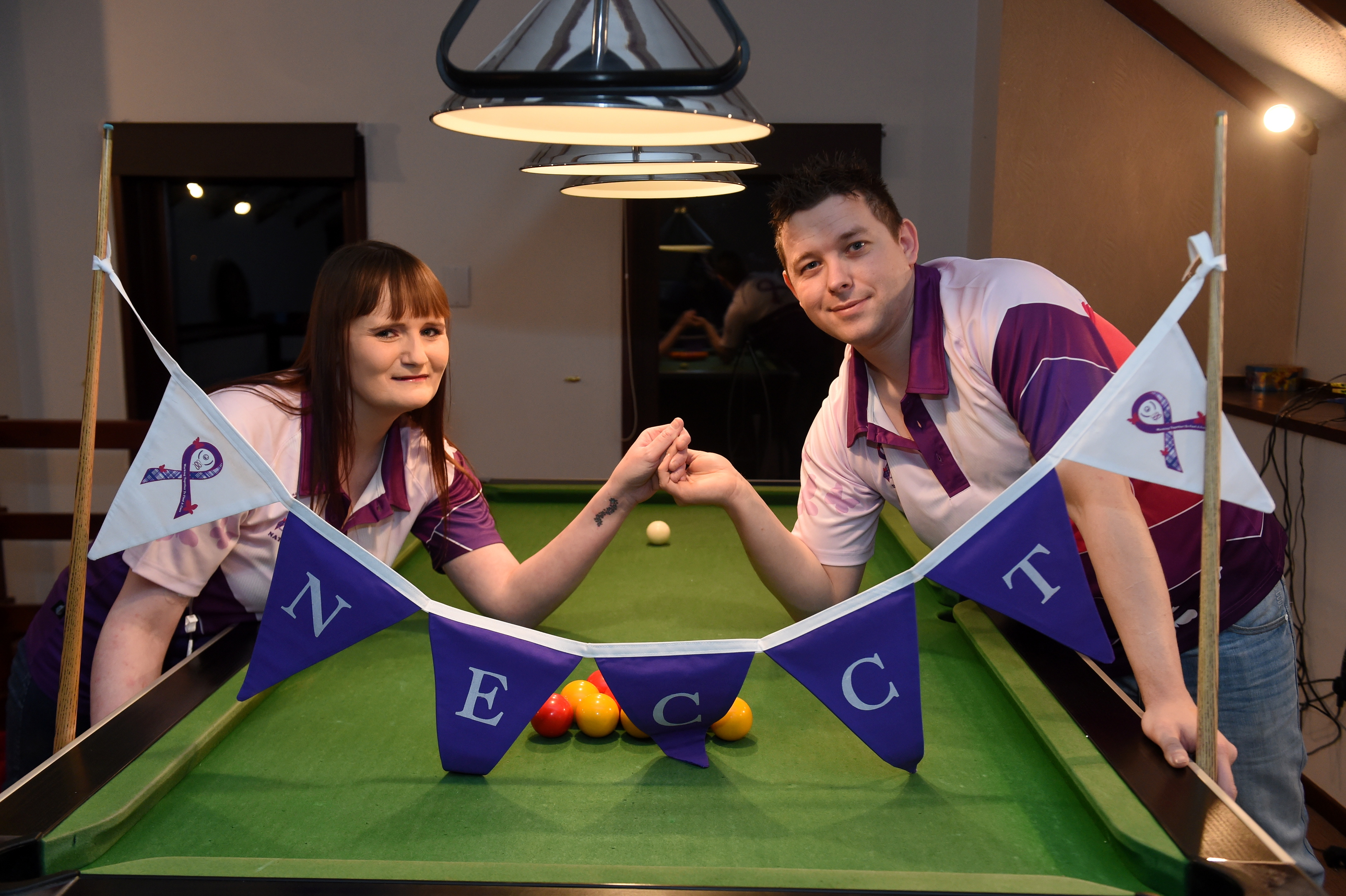 An Aberdeenshire woman with one of the most complex cases of Crohn's Disease in the UK is hoping to see thousands of pounds raised for charity.
Doug Downie, 34, is hosting a pool competition and Christmas raffle to raise money for the North East Crohn's and Colitis Trust (NECCT), which has helped his partner Natalie Campbell, 32.
Natalie has been hospitalised due to sepsis around seven times over the last year – with some of the incidents close to being fatal.
She has suffered from Crohn's, which causes inflammation of the lining of the digestive system, since her late teens. And last year found out she had a pulmonary embolism, which blocked two of the main arteries to her heart and has resulted in her receiving blood-thinning injections ever since.
Natalie, who expressed gratitude to the NECCT, said: "I have Crohn's really severely. I can't have any more operations because I've had so much bowel taken out.
"I need to have a permanent line in my arm that goes right down to my heart and I've got drip bags of feed and fluids that go up five or six nights a week.
"I've had three major operations. The first one, when I was 18, I got my whole large bowel removed. Four years later I had to get a load of small bowel taken out. I had another load taken out and ended up with short bowel syndrome. I've just over a metre of small bowel left and normally it's about eight metres."
The charity is run by Dr John Thomson, Dr Malcolm Smith and other specialists and staff at Aberdeen Royal Infirmary.
Doug said: "There are about 4,500 people in Aberdeen who are affected by Crohn's and being treated at the hospital.
"Natalie has one of the most complicated cases of it in the UK. It's lucky enough that Aberdeen Royal Infirmary has two of the leading research specialists in Crohn's who run the charity outside of their normal working hours."
The couple recently brought in £3,000 at another recent NECCT fundraiser and are hoping to replicate the efforts.
Among the prizes up for grabs in the raffle are helicopter flying lessons, bungee jump vouchers and bubble football vouchers.
The event will take place in Rileys pool hall, Aberdeen, on Saturday, December 10.
Anyone who wants to donate prizes or get involved can contact Doug on 07827 776484.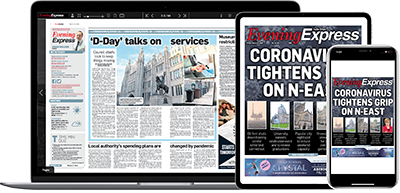 Help support quality local journalism … become a digital subscriber to the Evening Express
For as little as £5.99 a month you can access all of our content, including Premium articles.
Subscribe