An initiative to beat hunger in the school summer holidays has seen more than 10,000 meals prepared for children in Aberdeen
The Aberdeen City Council project saw the local authority work in partnership with Community Food Initiatives North East (CFINE), Aberdeen Football Club Community Trust, Sport Aberdeen, Transition Extreme and the Denis Law Legacy Trust to deliver the Food and Fun programme.
Along with food, youngsters in the city's regeneration areas got to take part in sports and other activities.
CFINE looked after the food side of the project, which saw more than 10,000 meals prepared for children.
The group's CEO Dave Simmers said hundreds of children took part in the project.
He added: "The partnership brought in children, many of whom might not get well fed over the school holidays. It was a fantastic successful summer.
"We had between 200 and 300 kids in at different stages."
The Food and Fun programme was supported by the Scottish Government.
Dave said: "We supplied the food through fare-share produce.
"If we didn't have the right ingredients, we bought it.
"The food was brought into school kitchens or we made up sandwiches.
"We had parents involved as well. We'd like to do something involving the parents in future as it helps family bonding."
Councillor Ross Grant, Aberdeen City Council's spokesman for regeneration, said: "Producing an anti-poverty strategy has been incredibly important to the administration in helping us to proactively and collaboratively work to address sources of poverty.
"We recognise that the summer holidays can place a real added pressure on hard-pressed families, and we worked hard to ensure that hundreds of our most vulnerable children had access to both good food and a range of engaging activities to make the long summer holiday that bit easier for families."
Organisers plan to continue the programme over the other school holidays throughout the year, including in October and at Easter.
Members of the different groups in the partnership plan to meet soon to discuss how to move the initiative forward and to see what worked well during the initial summer scheme.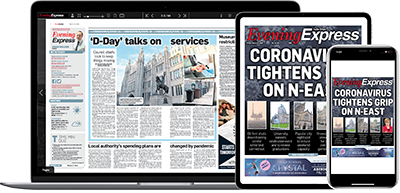 Help support quality local journalism … become a digital subscriber to the Evening Express
For as little as £5.99 a month you can access all of our content, including Premium articles.
Subscribe