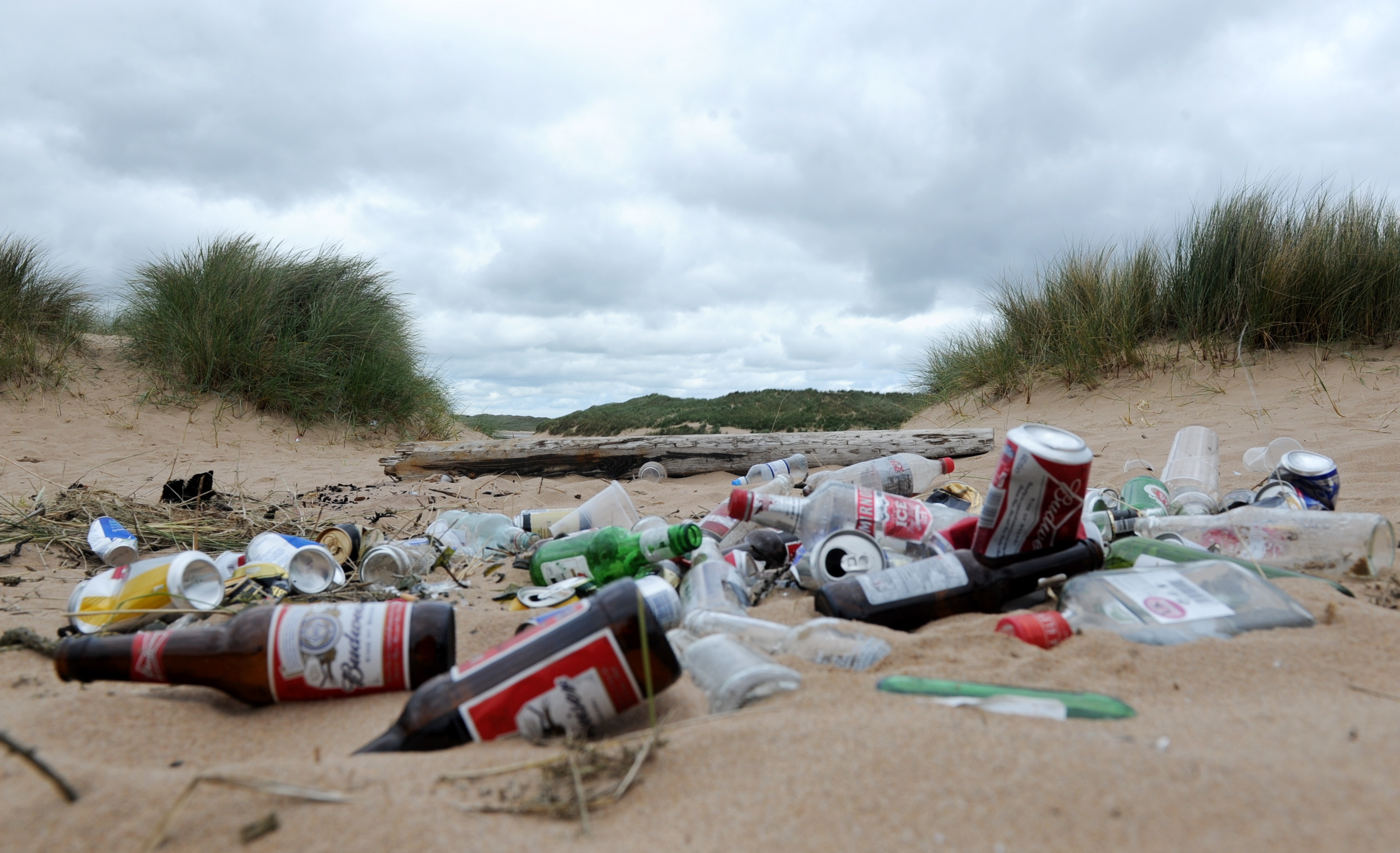 A COASTAL beauty spot has been left littered with broken glass and rubbish, allegedly left behind by party-goers.
During the recent spell of good weather, residents have reported seeing an increase in litter at Newburgh Beach.
It is understood that a number of late-night beach parties have been held on the scenic sands by the Ythan Estuary over the last few weeks.
As a result, empty tins, bottles, plastic cups, bottle caps and broken glass have been left lying in the sand.
The beach beside the Sands of Forvie nature reserve is a popular tourist attraction for wildlife enthusiasts and dog walkers in the Ellon area and features on TripAdvisor.
Councillor Gillian Owen said: "This is really bad.
"We don't mind folk having fun – we all want to have a bit of fun – but there's no real reason why they can't have fun and pack up their rubbish to take home.