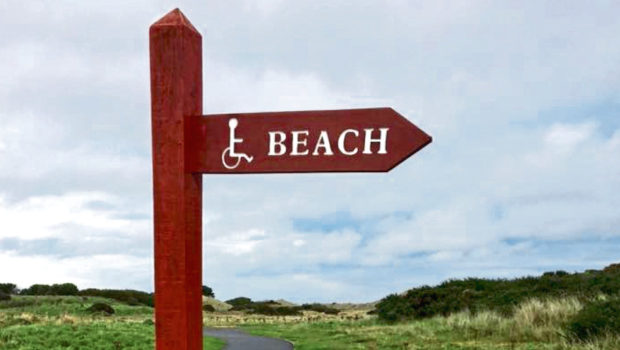 A group that helps disabled people to explore a north-east beach has spoken of its disappointment after it was targeted by vandals.
Balmedie Beach Wheelchairs – an organisation that offers free all-terrain wheelchair rides to those with disabilities – had the concrete slabs on the roof of the bunker, used to store the wheelchairs, removed and thrown about.
As a result, the paving slab broke the unit's newly installed security system.
The group, run by the Belhelvie Community Trust, also had its signpost to the access-for-all path destroyed.
Rosie Nicol, who is secretary of Belhelvie Community Trust, which runs the Sand Bothy at the park close to where the bunker is, said this is not the first such incident.
She said: "Whoever did this managed to pry the paving slab off the bunker and chuck it down.
"It must have about a 2.5 metre fall and broke the new alarm box in the process.
"It's not just inconsiderate – it's also dangerous.
"If someone was there when they threw the slab they could have seriously hurt someone.
"It's a small incident and an inconvenience, but it's more that.
"We also had the signpost, which a volunteer had done up, broken beyond repair, and a new one is being made now.
"These people have been damaging things without thinking what it could mean, especially when our volunteers have worked so hard to make things nice.
"I'm sad and disappointed to find some people think destruction is a fun thing to do.
"We try to make things better, so people of all abilities can access our beach. I just wish people would be more considerate."
---
---
However, the secretary said the group will not be deterred by the "inconsiderate" behaviour and will be up and running this spring.
Rosie added: "We are getting ready to open for the season on April 7 and hope to have everything in order for then.
"We will be open for business and hope to see many people come out and have a good time."
To book one of the all-terrain wheelchairs call 07864 350989.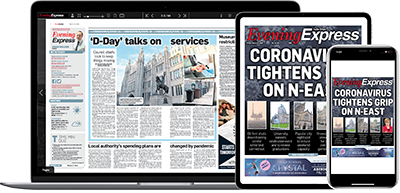 Help support quality local journalism … become a digital subscriber to the Evening Express
For as little as £5.99 a month you can access all of our content, including Premium articles.
Subscribe