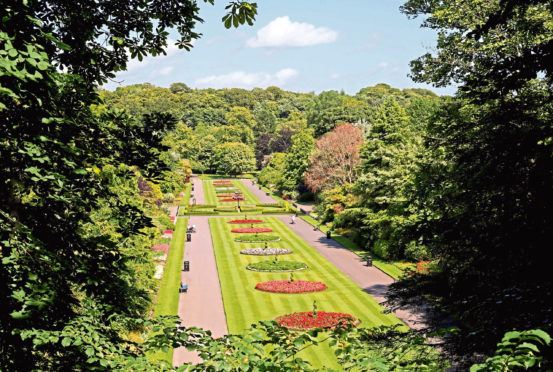 An outdoor table tennis facility is being installed at a popular Aberdeen park.
The concrete table is expected to be in place at Seaton Park in the next few weeks, with the base already in the process of being laid.
Diggers and workers have been in place at the site, beside the car park, as work to lay the concrete foundations which will support the table goes on.
The Friends of Seaton Park group is behind the project, and received funding last year from Aberdeen City Council's UDecide programme for the installation.
Plans have been a long time in the making, and chairwoman of the Seaton Park Friends group Sheila Gordon has encouraged residents to get involved.
She said: "It's time to go and buy yourselves some bats and balls. We hope it will be another reason for people to go. It's near the play area, which tends to be used by younger people, so hopefully this is something that will be used by older people as well."
In a report given at the Old Aberdeen Community Council, it was stated that the table is expected to be put in place in July.
The installation will go alongside the resurfacing of the sloping path down from the St Machar entrance towards the river, and the triangular areas around the entrance gate of the same area.
Both are expected to be completed soon.
It follows a range of projects being carried out in the park to brighten up the area.
Members of the Friends group recently took on this year's Clean Up Aberdeen glitter pick to help tidy up the park's surroundings.
The Aberdeen Kayak Club, which uses a section of the park for training, helped clean up litter which was then recycled.
The Friends group is also currently running an art project alongside the Seaton communities team at Aberdeen City Council, which when finished will see the side of the gardener's bothy covered in a bright, cheerful mural.
When fully completed, the mural will show some iconic parts of the area – with park favourite Mr Therm already making an appearance.
The group meets every Monday from 1.30pm, weather permitting, to paint the mural.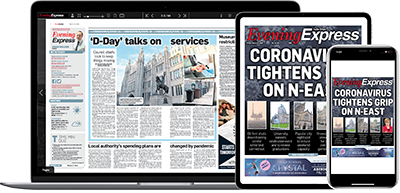 Help support quality local journalism … become a digital subscriber to the Evening Express
For as little as £5.99 a month you can access all of our content, including Premium articles.
Subscribe