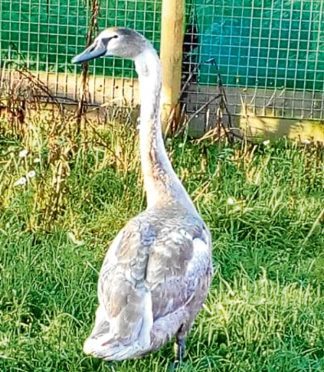 A baby swan that was left orphaned after its mother was knocked down and killed on a North-east road has found a temporary new home.
Keith Marley, manager at the New Arc Animal Sanctuary, took in the cygnet following the accident on South Road in Ellon.
Police have now appealed to trace the driver of a 4×4 car, which is thought to have struck the swan on Saturday.
Keith was called to the scene following reports that the dead swan's cygnet was on the loose.
He said: "I was at the vet when I received a call from a member of the public that something had happened and there was a cygnet running about, so I jumped into my car straight away.
"There were four policemen there. Two were with the dead swan, one was redirecting traffic and one was with the cygnet, who was trying to run back to its mum.
"I took it back to the centre immediately."
Keith believes the cygnet is female and has named her Bridget.
She is now being kept safe in the New Arc Animal Sanctuary, north of Ellon.
Keith said: "We think that she's female. We've decided to call her Bridget, since she was found on a bridge.
"She's still quite stressed and traumatised but she's starting to do a little bit better."
Once Bridget has fully recovered she will be released back into the wild.
Keith said: "We'll keep her for a few more days so that she can get a bit more used to not having her mum about any more before we release her back into the wild. At this stage, she's about to fly, so she can hopefully join another group of swans."
Police have appealed for information on the incident, which happened at about 1.30pm on Saturday.
The driver's vehicle is thought to be a grey 4×4 and it's believed to have been driving into Ellon town centre.
Sergeant Steven McDonald, of the Formartine community policing team, said: "It may be the case that the driver is unaware they hit the bird, however, the vehicle never stopped at the scene.
"It is important that the driver of this vehicle contacts police regarding the incident as soon as possible."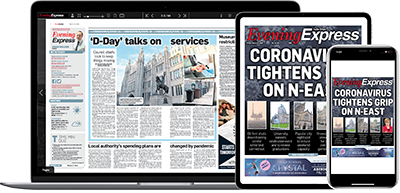 Help support quality local journalism … become a digital subscriber to the Evening Express
For as little as £5.99 a month you can access all of our content, including Premium articles.
Subscribe