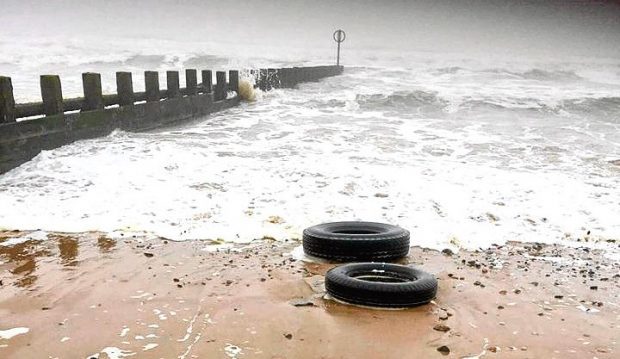 A conservation organisation founder is rallying support to clean-up Aberdeen's beach.
After collecting 222kg of rubbish last month on Aberdeen Beach, Kris Pashley, 31-year-old founder of Phalanx Foundation, has organised another beach clean-up initiative.
Joining Kris on June 25 will be Augean North Sea Services, Aberdeen Surf Life Saving Club, Aberdeen University Marine Society and Aberdeen University Conservation Society.
Kris said: "There are many groups in Aberdeen that deal with the beach and nature.
"And I've seen independent clean-ups and thought 'Why not get all the groups together?'"
After working on anti-poaching and conservation projects in Kenya, Kris was moved to act after seeing the mess on the beach.
He said: "Since Phalanx Foundation is based in Aberdeen, it's important we improve our own beach.
"Summer is coming up and families are going to the beach, having that broken glass in the sand is a hazard."
The majority of rubbish found littering the beach was company and industrial waste – including two fire extinguishers and four shopping trolleys.
Patrick Neville, a member of Aberdeen University Conservation Society and a Biological Sciences student, said: "Aberdeen University Conservation Society believes that keeping our beaches clean is important, not only for human enjoyment, but also because our waste is hazardous to wildlife.
"We believe we can accomplish more by working together than separately and we encourage like-minded individuals and groups to participate."
Kris is expecting a larger turnout than last month and hopes onlookers on the day of the clean beach initiative will feel free to join in.
Those interested in volunteering should arrive at 10am at the end of the beach boulevard on the promenade.
For more information on Phalanx Foundation and the clean-up go to: http://bit.ly/2rwhvwV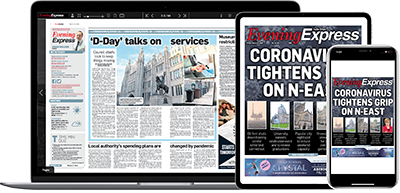 Help support quality local journalism … become a digital subscriber to the Evening Express
For as little as £5.99 a month you can access all of our content, including Premium articles.
Subscribe