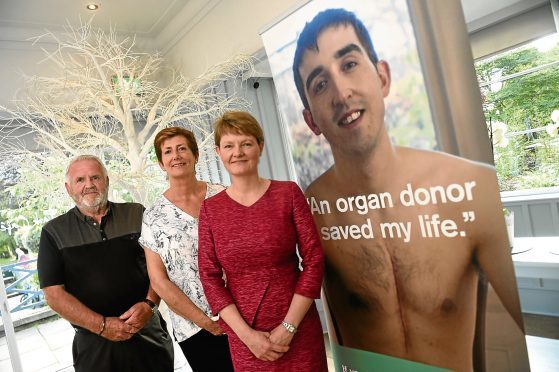 Organ donations have been described as "the greatest gift you can give" as North-east families today urged others to sign up to the register.
To mark the start of Organ Donation Week, recipients and families of donors have spoken about their personal experiences in an effort to boost numbers in the NHS Grampian region.
Last year 15 North-east families gave the go-ahead for organ donations – with 34 transplants taking place in total.
Doctor Heather Rundle knows about the importance of donations – both professionally and personally.
She received a kidney transplant more than 11 years ago and says it has transformed her life.
The 58-year-old paediatrician, from Aberdeen, was on dialysis and waited three years before getting a new kidney.
She said: "It was all consuming. It dominated my life, my family's life and friends' lives while I was waiting.
"I got a phonecall at 10pm at night and was told I should make my way to Edinburgh because a kidney was available. I had the operation at 10am in the morning.
"I was lucky and still am very lucky that it has all gone remarkably well. I haven't had any setbacks and it means I can live a full life now.
"I think to receive an organ is truly transformational and to those who are worried about going on the register, just do it.
"If you had a loved one who needed an organ you would absolutely want them to get it.
"If, at the end of our lives, we can give an opportunity to someone else, then what greater gift can you give?"
Harry Bruce, 70, lost his son Stuart in January this year after a heart attack and he says he was initially against his 37-year-old son's organs being donated.
Stuart had suffered from Smith–Magenis syndrome, a genetic disorder affecting the whole body, and was cared for by his parents.
Unbeknown to Harry, Stuart had signed himself up to become an organ donor.
Harry said: "It was difficult initially when we found out that he was a donor.
"When we found out I was a bit against it. It was my wife Sadie who said it could be one of us that was waiting for a donor, so we went along with his wishes.
"I am really pleased now that we did.
"They took his kidneys, lungs and heart valve.
I believe his kidneys have been used to help someone in their 20s, so hopefully they are getting a better quality of life from our pain."
Claire Morphy, a specialist nurse for organ donation based at Aberdeen Royal Infirmary, said: "Most people pass away in circumstances which mean they would not be able to donate their organs.
"Even if donation is possible, matching organs to potential recipients is a complex task. It doesn't matter if you are young or old, black or white, straight or LGBT. We need everybody."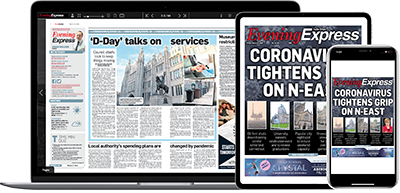 Help support quality local journalism … become a digital subscriber to the Evening Express
For as little as £5.99 a month you can access all of our content, including Premium articles.
Subscribe