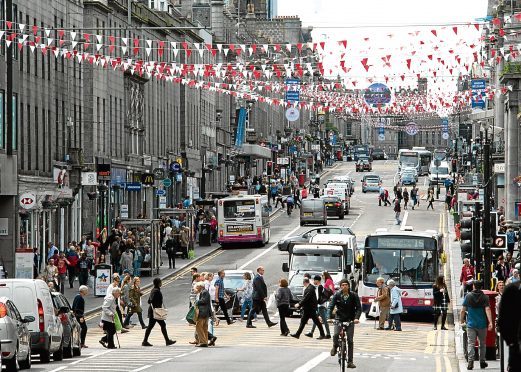 A second specialist deep clean is under way as part of an operation to rejuvenate Aberdeen's Union Street.
The mile-long street is currently undergoing a second spruce up as part of Operation Union Street Rejuvenation, launched last September.
Phase 1 of the operation has included the upgrading of street furniture and the creation of a dedicated team to target cleaning.
Adrian Watson, chief executive of Aberdeen Inspired, said: "Operation Union Street Rejuvenation is essential to revitalise the thoroughfare.
"The deep cleans of Union Street are making a tremendous difference and shows what can be achieved.
"This is a good start but we all understand it is crucial we deliver on the many other strategic aspects of the City Centre Masterplan.
"There is a real sense of optimism growing around the city centre and Aberdeen Inspired is committed to continue working with others to foster this further.
"We want to drive forward enhancements to Union Street, and the city centre, and it is great to see this becoming a reality through our partnership with Aberdeen City Council and many others."
The next phase will include repairing and preserving key buildings on Union Street as part of a Conservation Area Regeneration Scheme, the council having secured and matched an award of £1.2 million from Historic Environment Scotland.
The Masterplan vision involves bringing back into use more vacant and under-used historic buildings on Union Street, with pedestrian priority between Bridge Street and the Castlegate in the longer term.
The street has been under the spotlight recently as the refurbished Capitol building has been named best office development outside central London. The Office Agents Society, with members across the UK, presented the honour for best development at a ceremony in London.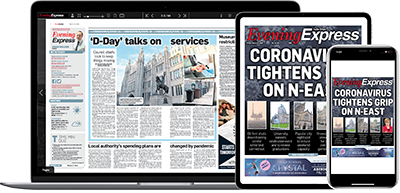 Help support quality local journalism … become a digital subscriber to the Evening Express
For as little as £5.99 a month you can access all of our content, including Premium articles.
Subscribe