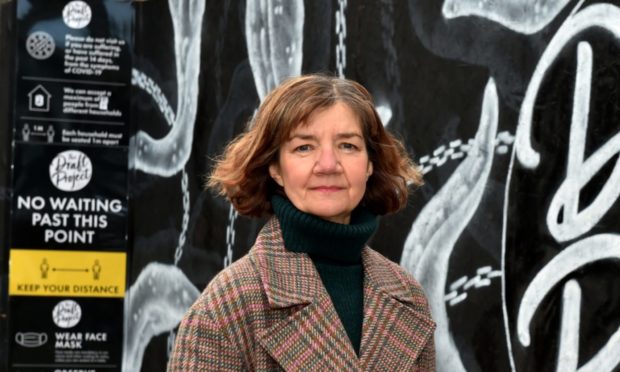 Opponents have accused Aberdeen City Council's leadership of misleading city residents over its council housing programme.
The local authority's administration pledged to build 2,000 homes by 2022 when they were elected four years ago.
However, the opposition SNP group say official Scottish Government figures show only around 200 have been completed – despite the council being handed extra money by ministers for the project.
Torry and Ferryhill SNP councillor Audrey Nicoll described the council's plans as "pie in the sky", and called on the administration to "be honest with the people of Aberdeen".
"The administration are happily claiming they are on track to deliver 2000 council homes but it doesn't take a genius to figure out this simply cannot be achieved by May 2022," she said.
"They've barely built 200 council homes since 2017 yet claim to be able to deliver 2000 by next May – it's the usual pie in the sky stuff we've come to expect from this Tory led administration.
"They still don't even have planning permission in place for some of the key sites, let alone spades in the ground and people ready to move in.
"[Council co-leader] Douglas Lumsden and co need to be honest with the people of Aberdeen and tell them exactly when they expect to deliver on this key pledge which to be quite frank has little basis in reality.
"The Scottish Government has pumped billions into affordable and social house building so it's time Mr Lumsden got his house in order and put the money to use."
The council's housing programme was discussed at Holyrood earlier this week, with Conservative MSP and city councillor Tom Mason calling for it to be replicated across Scotland.
However housing minister Kevin Stewart, who is also the MSP for Aberdeen Central, said: "I have heard since 2012 that the council in Aberdeen is going to deliver 2,000 council homes, but we have yet to see very many of those on the ground.
"The government has given additional funding to Aberdeen, above its resource planning assumptions, from monies that were not spent by other local authorities.
"I hope for the sake of my constituents that those homes will be forthcoming."
Mr Lumsden hit back at the claims, insisting housing is "fundamental" to the council's plans for Aberdeen.
"In March 2018, as part of our budget proposals the administration agreed to put £250 million in a bid to build 2,000 council homes across the city," he said.
"Developments have been agreed in Dyce, Bridge of Don, Kincorth, Tillydrone, Summerhill, Northfield and Kaimhill.
"Aberdeen City Council is taking positive strides towards long term solutions to the supply issues of homes in the city.
"Housing, both in terms of quality and quantity, is fundamental to our vision for Aberdeen and a place where everyone can prosper.
"It appears that Audrey Nicoll is no genius, given on one hand she is criticising the administration for not delivering 2,000 council house yet on the other hand she is praising the Scottish Government for giving the council money to build these council house that she says we are not building."
Mr Lumsden added: "The truth of the matter is that only as far back as January 28 Audrey Nicoll, as a member of the capital programme committee was supporting the administration for its vision to bring forward 2,000 council houses.
"Councillor Nicoll needs to be honest with the people of Aberdeen by telling them that the administration have actually done extremely well to be building so many council houses that even the housing minister in the Scottish Parliament was forced to congratulate Aberdeen City Council on a job well done."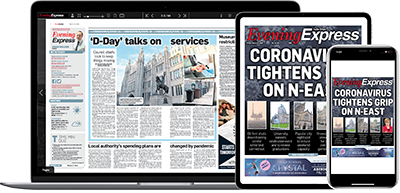 Help support quality local journalism … become a digital subscriber to the Evening Express
For as little as £5.99 a month you can access all of our content, including Premium articles.
Subscribe