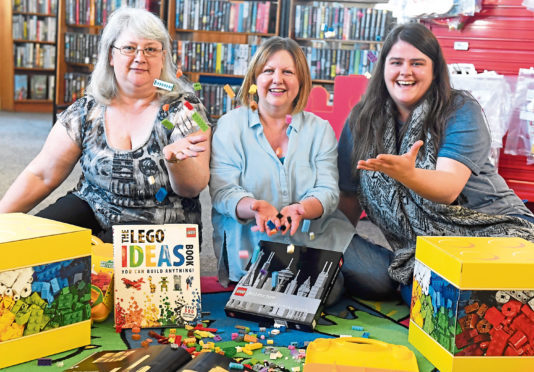 A LEGO club has been launched for children in an Aberdeen community.
The Creators Club at Kincorth Library will be for 8-11-year-olds.
The project was launched by the library and Kincorth and Leggart Community Council and saw eight youngsters attend.
Catherine Cowie from the community council said: "It is the community council's hope that the creator club will encourage more people into the library.
"Playing at the club should improve creativity, problem-solving skills, memory and the attention span of the children.
"It is open to all children of all abilities, irrespective of any health or medical issue.
"This will create displays in the library showing the young people's creations."
Aberdeen City Libraries launched its first Lego club back in 2016.
An appeal for unwanted sets of the toy saw several crates donated and put to good use.
It offers children a chance to develop STEM (Science, Technology, Engineering and Mathematics) skills.