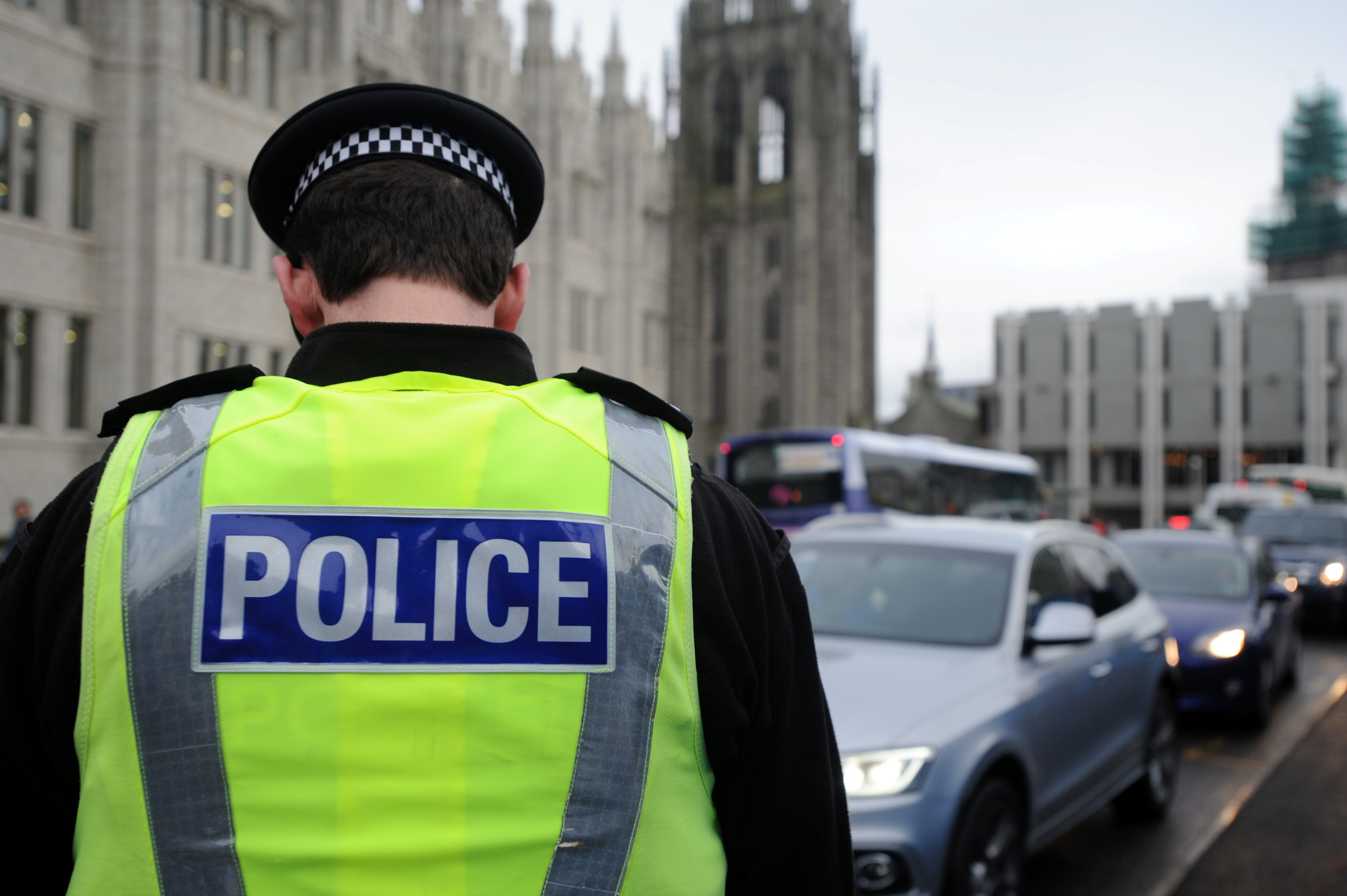 MORE than one driver a minute was caught ignoring a new one-way system in the centre of Aberdeen.
The Evening Express counted 122 cars, vans, scooters and motorbikes driving north-bound on Broad Street between 11.15am and 1.15pm yesterday – despite a ban being in force since October 18.
Some motorists even attempted to drive through the no-go zone past police cars with blue lights flashing, while officers were warning motorists who had done the same.
Depute Provost of Aberdeen John Reynolds said: "We need to do something about the signage, I've spoken to drivers who have gone down Broad Street and they said they hadn't seen the signage.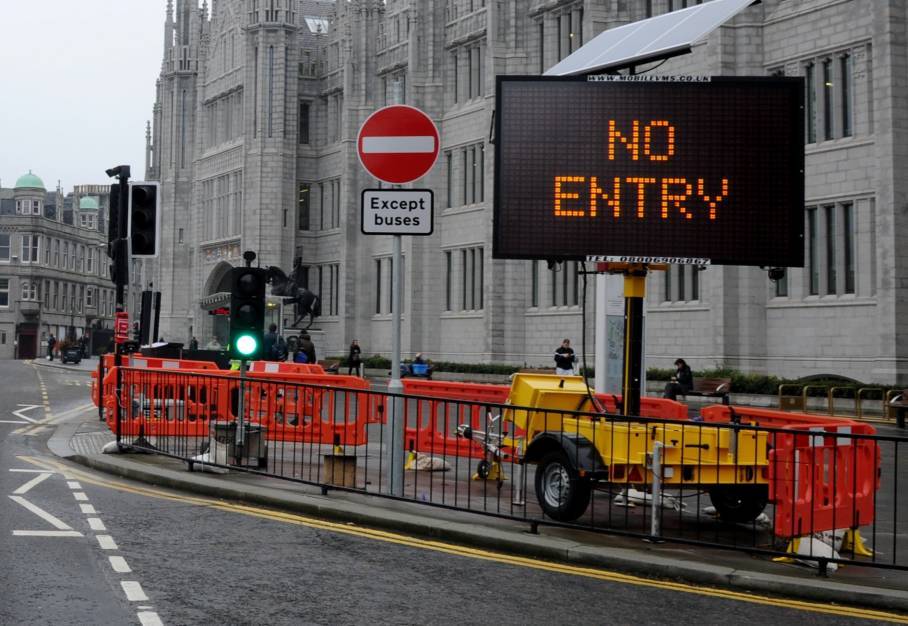 "You get the good people who do turn down Queen Street, but all they do is a U-turn then block traffic coming onto Union Street – it's murder trying to get out of there.
"It should've been sorted two months ago, it's a huge safety problem for pedestrians."
All north-bound traffic – apart from buses and Aberdeen City Council gritting vehicles – is restricted between the Queen Street junction and Upperkirkgate junction due to safety fears and potential congestion issues.
Signs highlighting the restrictions are in place at Union Street on both approaches to Broad Street and on Broad Street near the Queen Street junction.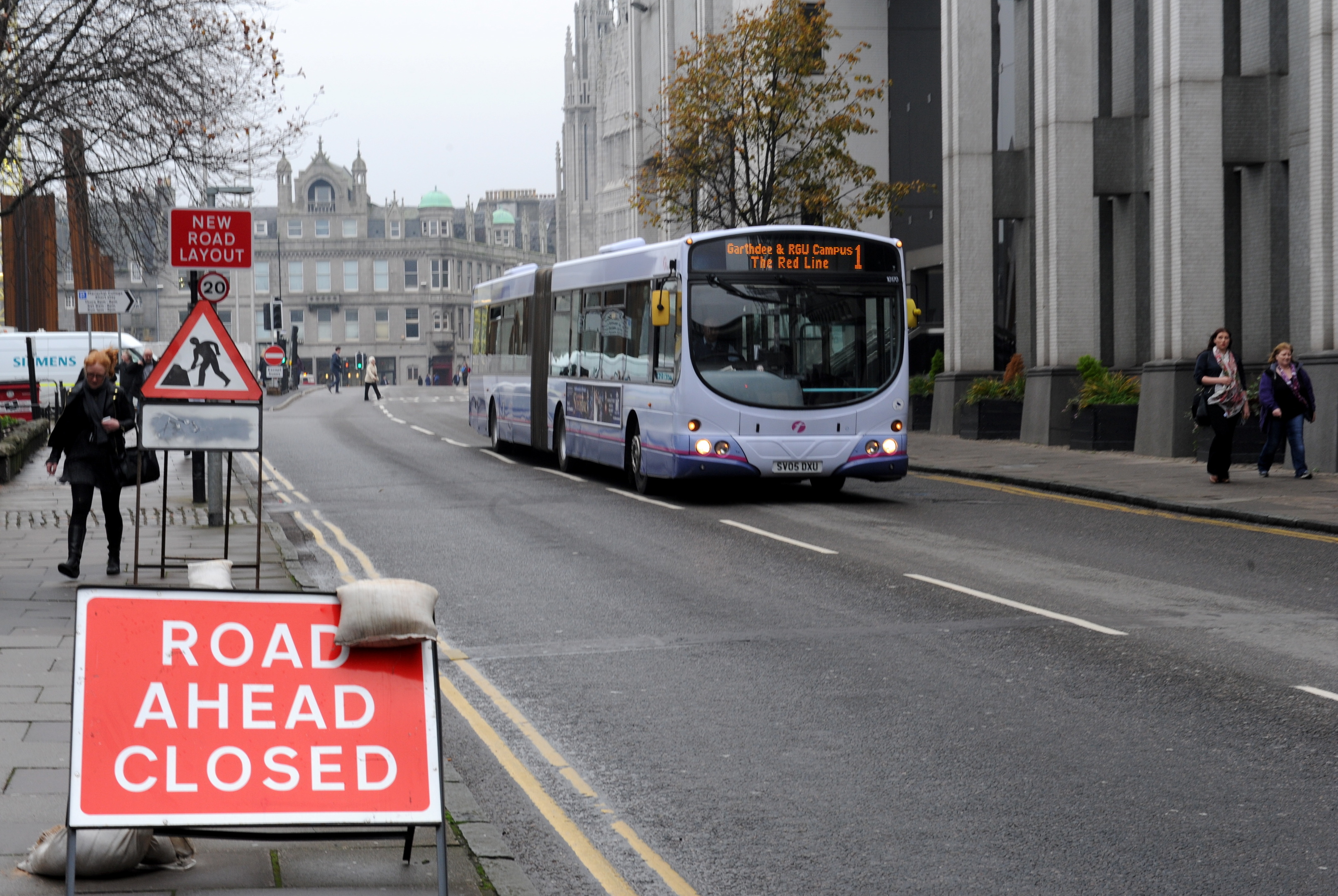 Large Vehicle Messaging signs have been installed on Union Street opposite the Market Street junction and additional road markings have also been provided on both Broad Street and Queen Street to highlight the ban.
Five other large fixed electronic signs throughout the city have display messages relating to both the Broad Street and Union Terrace traffic restrictions.
But the Evening Express still saw a large number of vehicles reaching the Queen Street junction and then turning round back onto Union Street.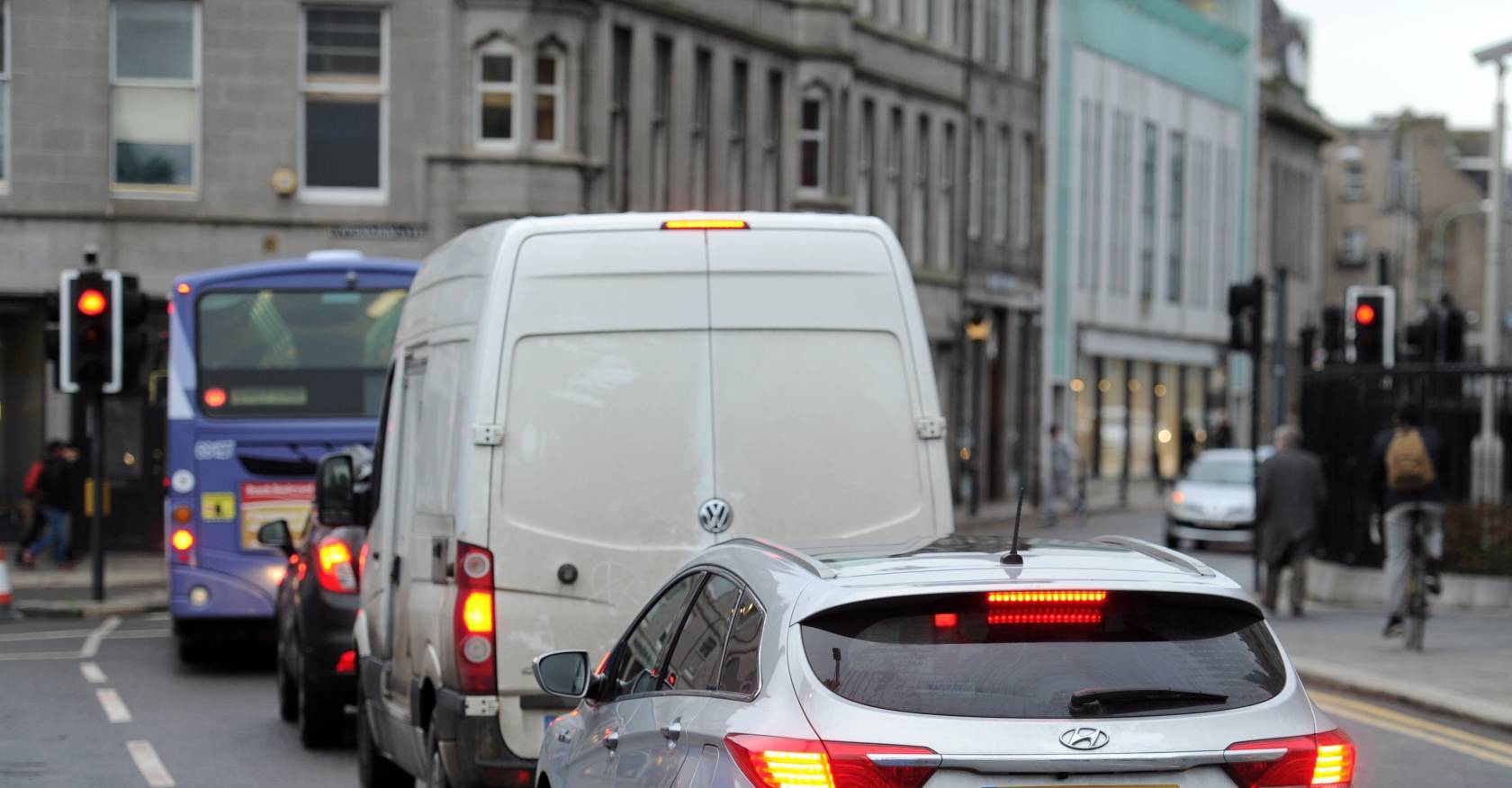 Aberdeen City Council (ACC) communities, housing and infrastructure convener councillor Neil Cooney said: "We appreciate the restrictions will inconvenience motorists coming to Aberdeen but they are there to help protect the safety of people working on the building site.
"They are also in place to protect motorists, particularly cyclists, as the new bus lane which has been created is quite narrow and does not allow for safe overtaking of the buses when they are stopped.
"Aberdeen city centre gets extremely busy during the festive season so we're asking people to try not to drive there, but if they have to, to use car parks on their side of the city and walk to other locations if possible rather than driving.
"Since the closure of Union Terrace, officers have seen an increase in the level of abuse of vehicles going through the 'No Entry except Buses' signage.
"We would urge people to heed the signs saying no entry except for buses, and not to take a chance driving up the street."
Since the ban was introduced police officers have issued tickets to a small number of motorists who have repeatedly ignored the restrictions.
A Police Scotland spokesman said: "Police Scotland is supporting ACC in the enforcement of the road restrictions around Broad Street.
"Police Scotland understands that the public may still be getting used to the current road closures and have been giving corrective advice to motorists in that area."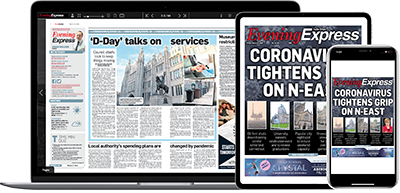 Help support quality local journalism … become a digital subscriber to the Evening Express
For as little as £5.99 a month you can access all of our content, including Premium articles.
Subscribe