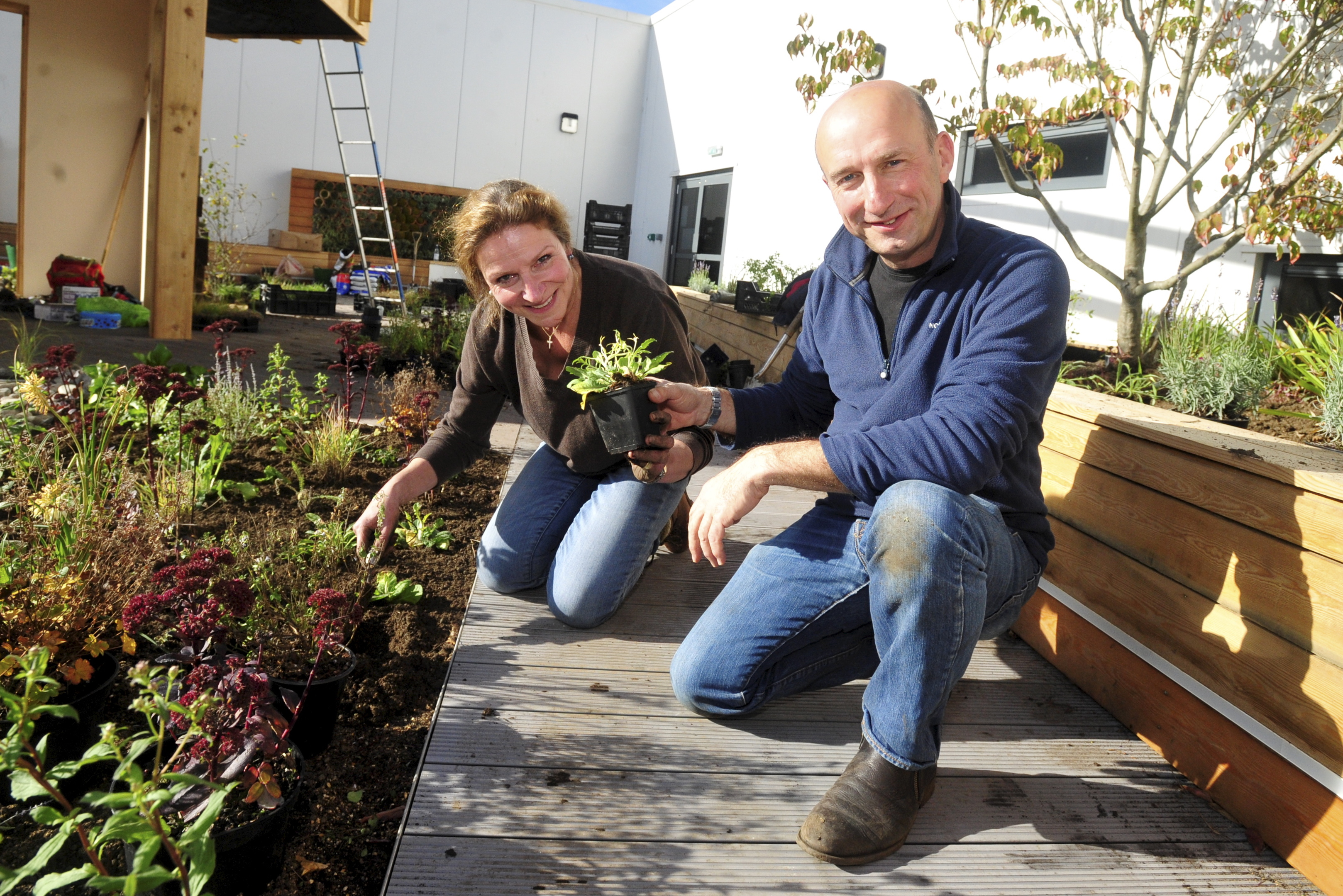 AN AWARD-WINNING gardener today praised a "pioneering" rooftop garden at a hospital.
The therapeutic garden at Aberdeen Royal Infirmary (ARI) was designed by Professor Nigel Dunnett, who also came up with the plans for the Olympic Park garden and won a gold medal at the Royal Horticultural Society's Chelsea Flower Show.
He has now used aspects of his creation for the Chelsea Flower Show in the ARI garden.
Prof Dunnett visited the rooftop space in Aberdeen on Wednesday and yesterday, helping with more than 1,000 plants.
Organisers have raised more than £532,000 of the project's overall £600,000 target.
The garden is on the first floor above the accident and emergency entrance.
It is wheelchair accessible, has seating for both adults and children, a water feature and outdoor hut.