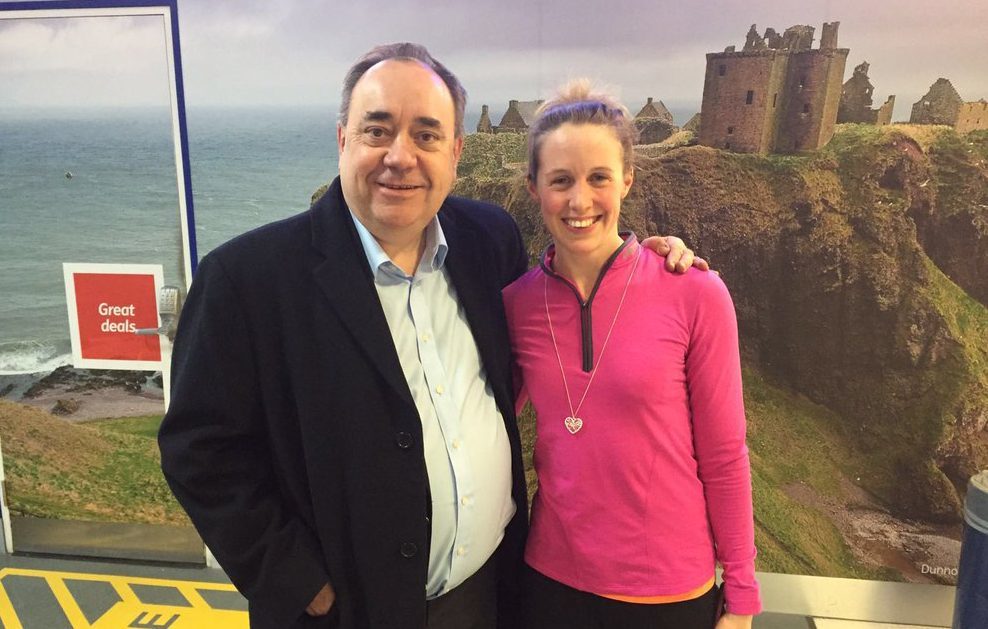 Olympian Hannah Miley has joined forces with Gordon MP Alex Salmond to campaign for an eight-lane swimming pool in her home town of Inverurie.
The current pool is almost 50 years old and has a waiting list of more than 1,500 people for swimming lessons – meaning youngsters can face waits of up to 18 months.
Swimming champion Hannah said more than 200 young competitive swimmers travel to Inverness to compete and building a racing pool at the Inverurie Community Campus and Swimming Pool development would bring national competitions to the town.
She said: "An eight-lane facility would be an obvious choice for a brand new pool.
"I've trained in many pools over my career and the ability to have eight lanes over the chosen six would not only allow you to increase the capacity for lessons and training but have the ability to hold national competitions such as the Scottish Short Course Championships.
"Inverurie has produced an amazing calibre of swimmers with the four-lane pool in the past years – just imagine the possibilities with a national standard pool.
"I'm proud to have come from the Inverurie Swimming Centre and look forward to seeing what potential a new leading facility can bring to our swimmers."
Mr Salmond urged supporters to come to a public consultation meeting on November 9, at Inverurie Academy from 9am to 9.30am.
He said: "To extend the swimming pool by two lanes would open up its potential and capabilities immensely and allow future swimming stars like our own Hannah Miley to hone their skills and compete in top-class facilities here in Aberdeenshire.
"This, along with the proposed Garioch Sports Centre development, would make Inverurie a sporting hub in the North-east, and heralds yet another opportunity for Inverurie, which should be grasped with both hands.
"Ensuring young people have open access to swimming lessons is incredibly important, and I would urge the council to give this concept their full attention and consideration."