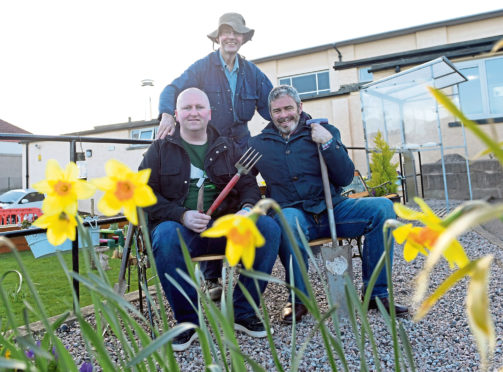 A community garden in Aberdeen will undergo a facelift thanks to the generosity of an oil and gas firm.
Inchgarth Community Centre has received £2,000 from Kellas Midstream.
Around 20 of the firm's volunteers will turn up on April 26 for a "Gardening SOS Day" alongside the community's gardening group which is led by Bryan Hall.
Activities will include laying paving stones, building fences and planting trees and shrubs.
Paul O' Connor, manager of Inchgarth Community Centre, said: "We are delighted with the support Kellas Midstream is giving, where not only are they contributing financially via the materials, but most importantly, they have enthused a large team of 20 staff who will be ensuring this community space is one for the entire community to be proud of and utilise for years to come.
"What a wonderful investment in our community and it is the best example of how an oil and gas company can make a positive contribution at grassroots level.
"The efforts will assist our excellent volunteer Bryan to achieve even more of his vision and ensure this space becomes a learning, social and relaxing garden for the community, one which will see many new projects starting for children, people with disabilities, the elderly, and those who wish to volunteer."
---
---
He added: "I have to commend this generous support from Kellas Midstream and its staff, and put the challenge out to other companies to get in touch.
"Take a leaf out of their book, and see how you too can make an impact for the good at our centre, which is a real grassroots and vital service.
"Everyone at Inchgarth is very much excited, grateful and looking forward to seeing the end results and we cannot wait to invite the community down to see it."
Alan Murray, operations director at Kellas Midstream, said the team is "delighted to be supporting the community garden", adding: "We are looking forward to working with Paul O'Connor and his team to get this valuable facility ready for the spring and summer months.
"The community garden is a great asset that is widely used by the residents of Garthdee and we believe our support will make a real difference, and will build on what Bryan Hall and the other volunteers have achieved so far.
"We're keen to get our sleeves rolled up and do our bit to ensure this wonderful community garden space continues to be a facility that the people of Garthdee can enjoy and be extremely proud of."