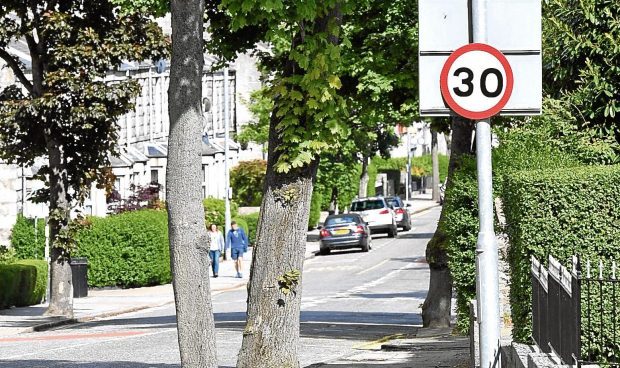 Police have pulled over more than 60 motorists during a four-day operation cracking down on dangerous driving.
Officers were assisted by volunteers from the special taskforce as they clamped down on issues such as speeding and mobile phone use in the Rosemount area of Aberdeen.
The operation followed concerns raised by residents in the area and focused on the Ashgrove Road West, Westburn Avenue, Midstocket Road, Camperdown Road, Beechgrove Terrace, King's Gate, Argyll Place and Rosemount Place areas.
Community policing team Inspector Simon Reid, who covers the Rosemount and city centre areas, said: "It's a busy area with schools and commercial properties. Driving at speed can have catastrophic consequences."
The operation saw a total of 66 drivers pulled over with the vast majority being educated on their driving.
Six fixed penalty notices were also given out, five for speeding offences with one driver recorded travelling at 42mph in a 30mph zone.
The other fixed penalty notice was given for a mobile phone offence.
Insp Reid added: "Many people see this kind of offending as almost acceptable in some instances. It's probably because they're not thinking about what could happen if a child steps out in front of them. There's no excuse for it."
Volunteers in the special constable taskforce were also heavily involved in the operation. A total of 56 volunteer hours were contributed over the four days.
Councillor Bill Cormie, who represents the area, welcomed the operation. He said: "I was getting complaints about speeding on Midstocket Road and Westburn Road.
"It's good to see that the police have taken action on this. It was becoming a real problem for residents in the Midstocket area."