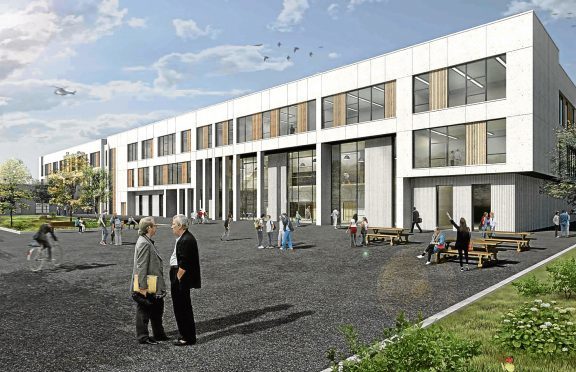 Councillors will be asked to back plans to install a crossing so children can walk safely to a new secondary school.
The communities, housing and infrastructure committee at Aberdeen City Council will be asked to back the plans put forward from council officers about the installation of a Toucan crossing on the A956 Wellington Road.
Torry and Kincorth academies are to be replaced with the new £46.9 million school in the south of the city.
The crossing will allow the 256 pupils who currently attend from Kincorth and Torry to walk to the new Lochside Academy safely.
A Toucan crossing was seen as the safest option out of three considered by officers.
A report to the committee setting out the recom-mendation, said: "Instruct officers to implement an at-grade Toucan crossing over A956 Wellington Road, as originally stipulated in the planning consent, as it is the most suitable option in terms of providing a safe route to the new Lochside Academy for pupils."
Two other options were looked at by officers, which were a pedestrian underpass, with an estimated cost of £1.5 million, and a pedestrian overbridge, which would have costed £1.1m.
A Toucan crossing will cost around £30,000 to install, but that will be met by capital funding for the school build.
However, there will be a running cost of £1,000, which will be for maintenance of the crossing.
The report goes on to say: "The proposed Toucan crossing will ensure pedestrians and cyclists are provided with a safe means of crossing the A956 Wellington Road.
"It will ensure they are kept on their desired lines as it provides the shortest means of crossing the road.
"This will ensure that those people with mobility issues are not required to travel a further distance than is necessary.
"Furthermore it will facilitate a safe route to school for pupils attending the new Lochside Academy."
The new crossing would be located close to the current uncontrolled crossing point and councillors will decide tomorrow.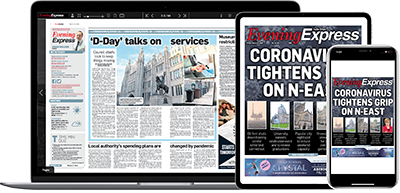 Help support quality local journalism … become a digital subscriber to the Evening Express
For as little as £5.99 a month you can access all of our content, including Premium articles.
Subscribe