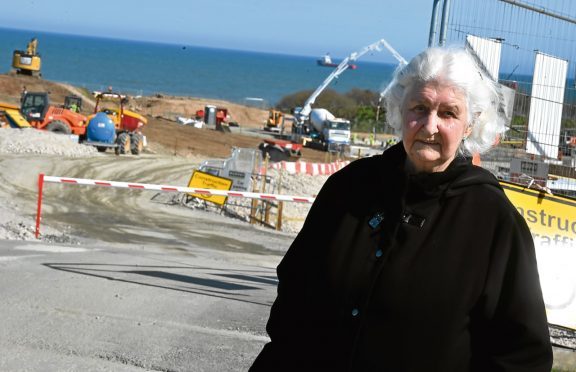 A North-east pensioner claims her village is "under siege" from convoys of heavy goods lorries rolling in and out of construction sites in the area.
There are currently a number of projects under way in Blackdog meaning HGV traffic is now a familiar sight to villagers.
Work is currently under way on the on-shore substation for the European Offshore Wind Deployment Centre (EOWDC), Transport Scotland's AWPR and the first phase of a £150 million scheme which involves hundreds of homes.
Edna Booth, pictured, who lives on Hareburn Terrace, claimed there is a steady stream of HGV traffic going past her window every day.
The 82-year-old said: "For about four years we fought the Vattenfall development. And now there's the AWPR work too, it does feel like we're under siege at times."
Mrs Booth has also claimed the substation construction teams have been violating the terms of the planning agreement by arriving on site before 8am.
Vattenfall has said it has addressed a small number of "minor infringements" of the curfew agreement and has also reduced the speed limit near the site entrance from 20mph to 10mph. Adam Ezzamel, project director at Vattenfall for the EOWDC, added: "We look forward to continuing to work closely and collaboratively with the local community on this project. Transport Scotland spokesman said: "We take safety very seriously and the concerns about the unsafe use of vehicles have been passed to Police Scotland."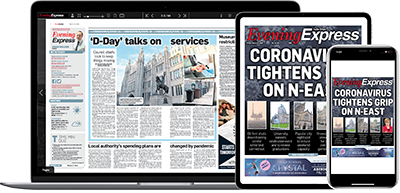 Help support quality local journalism … become a digital subscriber to the Evening Express
For as little as £5.99 a month you can access all of our content, including Premium articles.
Subscribe