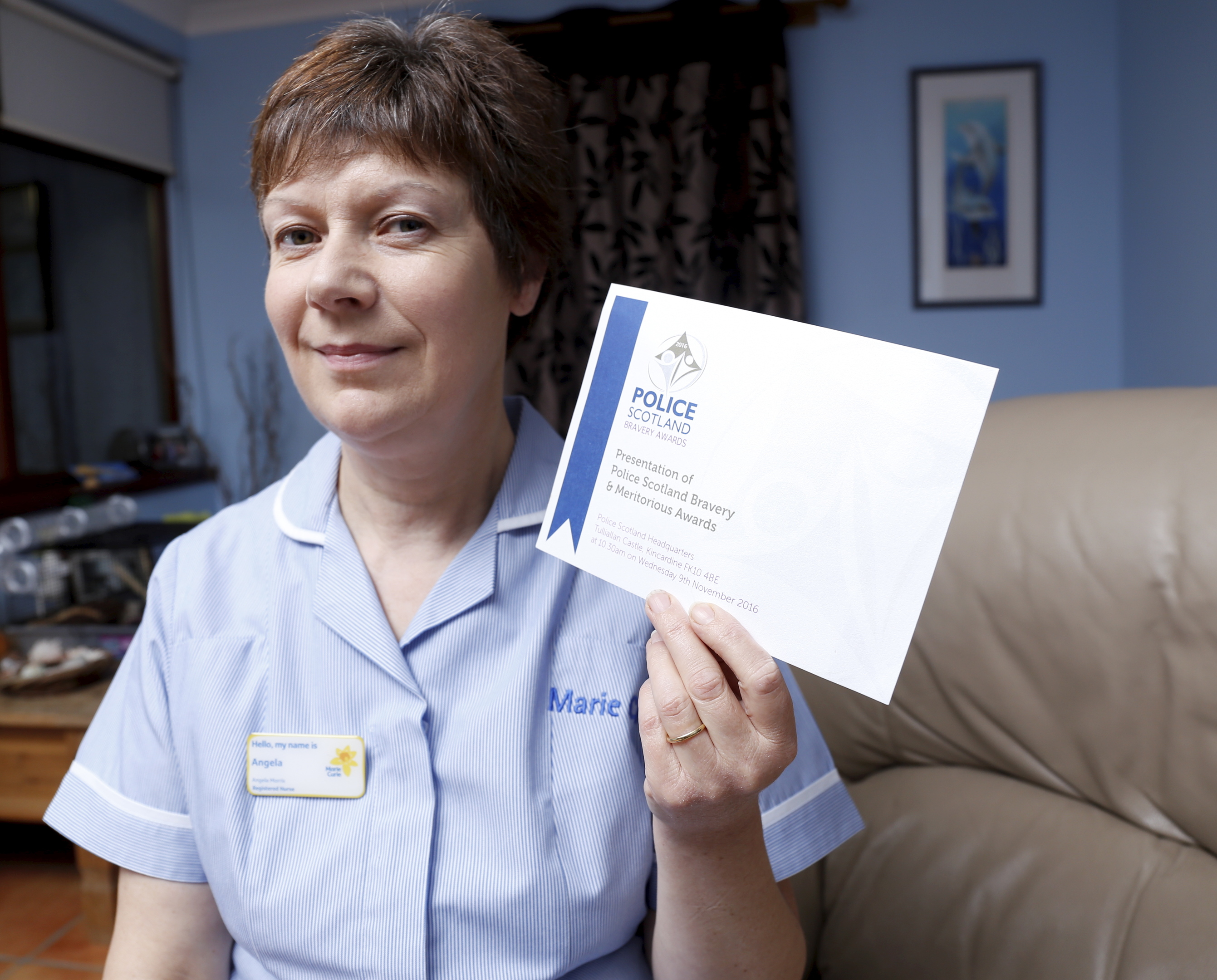 Two North-east nurses were to receive a bravery award today after saving the life of a policeman.
Marie Curie nurses Beverley Masson, from Portlethen, and Angela Morris, from Westhill, were driving home from their shift in the early hours of October 27 last year when they found Pc Ewan Simpson seriously injured and lying in a field at the side of the road on the A952 near Mintlaw.
Pc Simpson was travelling home from work when his motorbike was struck by a car travelling in the opposite direction.
The officer lost part of his leg as a result of the collision.
The car's driver was later jailed for his involvement in the crash.
Beverley, 45, said: "My colleague noticed a car in a ditch.
"I went to run to the car while my colleague called the emergency services. I heard what I thought at first was a cow mooing then realised somebody was shouting."
Mum-of-one Angela, 55, added: "Fortunately the policeman had no head injuries and was conscious. To be perfectly honest it was amazing how switched on he was."
Beverley and Angela's efficient, measured response to the crisis was aided by their years working as nurses.
Mum-of-three Beverley said: "I'm naturally a very bubbly, bright person but in situations like these, a flick switches and I go into a serious mode. I've been nursing for 25 years so I'm used to it and I know to keep calm in these situations."
The nurses were to receive a Bravery and Meritorious Award today at Police Scotland headquarters in Stirling.
The awards are intended to recognise bravery in modern policing.
Both Beverley and Angela expressed their surprise at being selected for the award.
Beverley said: "When I first found out, I thought it was a Jeremy Beadle-style phone call. I didn't really believe it until it came through in the post."
Angela added: "I do feel extremely honoured but surprised as well. I just feel grateful that we came along when we did."
Eamon O'Kane, Marie Curie divisional manager for Scotland and Northern Ireland, said he was "delighted" for the nurses.
Chief Constable Phil Gormley said it was "genuinely humbling" to hear the stories.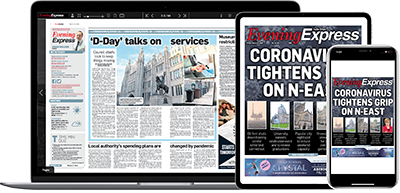 Help support quality local journalism … become a digital subscriber to the Evening Express
For as little as £5.99 a month you can access all of our content, including Premium articles.
Subscribe