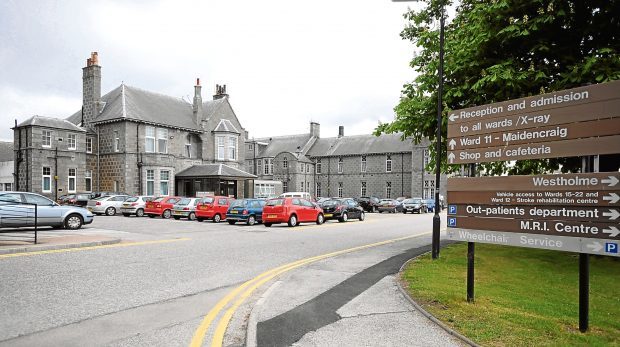 A nurse working at an Aberdeen hospital lied about doing a shift – and was caught out when a hotel told her colleague she had not stayed there.
Lauren Hughes-Barr was working as a nurse for the Robinson Medical Recruitment agency in 2016 and 2017 and was occasionally based at Woodend Hospital.
She was accused of claiming payment for work she never did, forging a signature and twice claiming to have stayed at hotels for work when she was actually elsewhere.
The Nursing and Midwifery Council (NMC) held a three-day hearing in Edinburgh on the matter, ending on May 25, and has now ruled Ms Hughes-Barr, who no longer works for the firm, will be suspended for three months.
According to an NMC report, Ms Hughes-Barr filled in a timesheet claiming payment for work done on November 25 2016.
According to the report, nurses sometimes need to stay in hotels when they are working far from home.
Nurses pay for the hotel upfront and claim the money back.
Ms Hughes-Barr was accused of submitting claims to the agency on December 20 2016 and January 3 2017 that she stayed at the Craighaar Hotel in Stoneywood, Aberdeen.
According to the report, Ms Hughes-Barr told the NMC it was not a false claim, but a case of poor record keeping as she had stayed at the hotel but not kept receipts.
It is not known how much money Ms Hughes-Barr attempted to claim and it is understood no NHS Grampian funds were lost as a result.
The panel found all five allegations against Ms Hughes-Barr proved.
Ms Hughes-Barr told the panel she had reflected on the incidents "every single day" while working as a nurse and had made every effort to ensure it will not happen again.
Explaining its decision to suspend Ms Hughes-Barr, the panel said: "Behaving dishonesty on a number of occasions in order to gain financially fell far below the standards expected of a registered nurse."
A Robinson Medical Recruitment spokesman said: "Lauren Hughes-Barr is no longer employed by Robinson Medical Recruitment."
Ms Hughes-Barr declined to comment.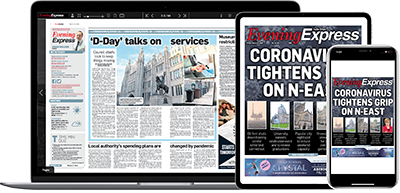 Help support quality local journalism … become a digital subscriber to the Evening Express
For as little as £5.99 a month you can access all of our content, including Premium articles.
Subscribe