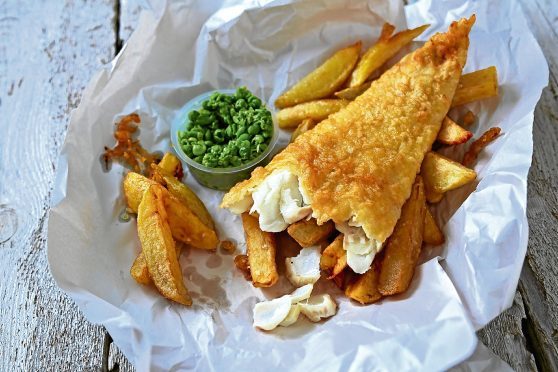 North Sea cod is back on the menu for shoppers and diners who care if their fish is sustainable, a decade after stocks were near collapse.
British cod has been certified by the Marine Stewardship Council (MSC), allowing fish sold in supermarkets and restaurants to carry the "blue tick" eco-label that shows seafood is sustainable and fully traceable.
The certification is a turnaround for the North Sea cod fishery, which saw stocks plummet from 270,000 tonnes in the 1970s to just 44,000 tonnes in 2006, prompting some consumers to avoid the popular fish amid concerns about overfishing.
Work to revive stocks and ensure the fishery is sustainable means consumers can now enjoy home-caught cod "with a clear conscience", the industry said.
After the fishery came close to collapse, a "cod recovery plan" was introduced, linking the number of days boats were allowed to fish with conservation measures, to cut annual catches.
The industry retired 60% of the fishing fleet, closed large spawning areas to fishing, introduced measures to allow real-time closures of areas of the sea to protect juvenile fish, trialled new nets and put CCTV on boats to monitor catches.
Now Scottish and English cod boats have passed an independent sustainability assessment by the MSC.
This allows North Sea cod – subject to strict requirements that ensure it can be traced back to the fishery – to carry the blue tick.
Bertie Armstrong, chief executive of the Scottish Fishermen's Federation, said: "The determination of fishermen to restore the cod stock has meant they have sacrificed a huge amount to achieve this.
"They have willingly participated in a comprehensive programme that has included seasonal closures, real-time avoidance and technical measures to eliminate the catching of juvenile cod.
"And most of these innovatory measures have been created by working fishermen in conjunction with Scottish Government officials from Marine Scotland."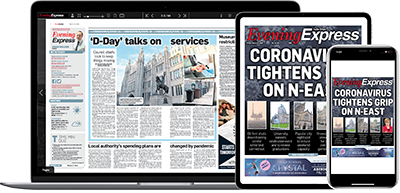 Help support quality local journalism … become a digital subscriber to the Evening Express
For as little as £5.99 a month you can access all of our content, including Premium articles.
Subscribe