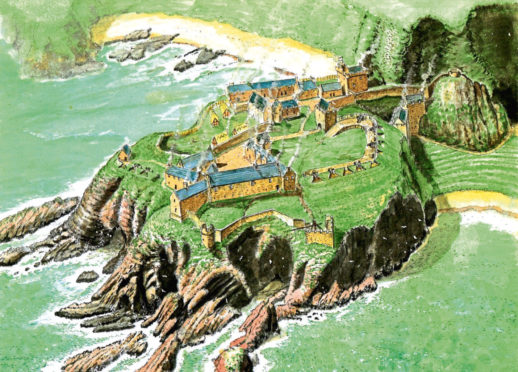 An artist has taken brush to canvas and recreated more than 400 derelict castles in Scotland – including some well-known north-east sites.
For the past 37 years, Andrew Spratt has used his creative talents and passion for history to bring medieval castles back to life.
Andrew was inspired by the works of Alan Sorrell, an English painter known for his detailed reconstructions of Roman Britain.
The artist has recreated north-east castles Inverugie Castle, Dunnottar, Spynie Palace, Huntly Castle and Old Slains, a ruined castle near Collieston.
The 51-year-old monument manager at Dirleton Castle, in East Lothian, said: "I was meant to go to college for art but my summer job turned into a full-time job.
"I was working at Tantallon Castle beside my father when I started doing castle reconstruction.
"I was inspired by Alan Sorrell who recreated mostly English castles.
"Now, with the internet, there's lots of information out there.
"In the 1980s, I had to trawl around libraries to find the archeological and architectural evidence."
Speaking of his work inspired by north-east sites, he said: "For Slains Keep, it was pretty straightforward.
"There's so many footprints you can't go wrong. The same for Dunnottar."
---
---
Andrew said he is keen to get as much information as possible in order to see what Old Slains Castle would have looked like in its former glory.
"It would be nice to get a proper reading on the actual Old Slains Castle site," he said.
"Scottish castles were open to using influences from other countries like France, Germany and Spain compared to the English. You can see the basic oblong shape in Slains Keep."
Andrew, from Edinburgh, said his mentor Nigel Tranter helped him during his research by lending him books and prints.
"The castles have to be totally in ruins before I'm interested.
"It becomes more a challenge.
"If I can find information left on the castle it's like putting together a puzzle.
"When I finish the painting, it's like letting people see inside my head."
Andrew uses his reconstructions in his presentations to help people better understand Scotland's history.
He said: "I have always been passionate about history, arms and armour. I think Hollywood can sometimes paint a different picture and romanticise ideas of what arms and armour really look like."
People interested in seeing more of Andrew's artwork can visit his Twitter page @andrewsp2009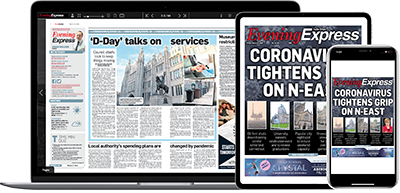 Help support quality local journalism … become a digital subscriber to the Evening Express
For as little as £5.99 a month you can access all of our content, including Premium articles.
Subscribe