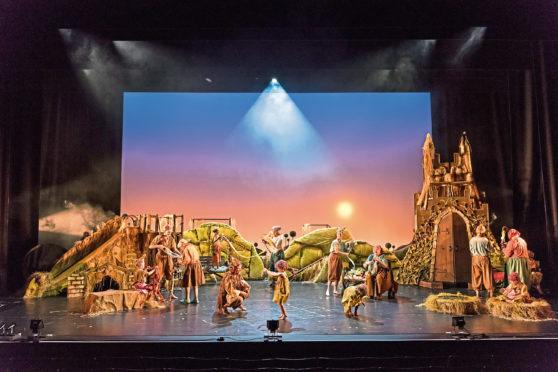 Talented north-east youngsters are to take centre stage with an award-winning ballet company.
Dance theatre group balletLORENT have enlisted the help of Bramble Brae School to put on a performance of Rumpelstiltskin on September 28 and 29.
The seven children – Conner Burton, 5, Connor McGregor, 7, Emily Rose Wood, 5, Hanna Adrykowska, 8, Rhylan Stuart Quinn, 8, Rhys Warner, 6, and Robert Smith, 5 – were selected to join the professional cast for the upcoming performance following workshops in the city.
Artistic director and choreographer Liv Lorent said: "We're so pleased to have found a fantastic group of children in Aberdeen to become part of our team.
"At this age, children often have innate talent, a lack of self-consciousness and physical beauty in movement, which can be captured and channelled to great effect through projects like ours."
The young cast, most of whom have never had any formal dance training before, will be joined by four older people who will be recruited from a free workshop at His Majesty's Theatre on Thursday.
No previous dance or performance experience is necessary for the remaining spaces, however experience of wool-winding and knitting is preferable.
The show marks the final instalment of balletLORENT's trilogy of Brothers Grimm fairytales to tour theatres across the UK.
Rumpelstiltskin will bring together collaborators Poet Laureate Dame Carol Ann Duffy and five-time BAFTA nominated composer Murray Gold, among others.
Ms Lorent added: "The children and older people who feature in our production of Rumpelstiltskin add an authenticity to the fairytale world we are creating.
"The wide age-span of these guest performers comes closer to the reality of the communities we all inhabit.
"We have found that our community casts share their creativity with us with great generosity and have enhanced our work with their individuality. "Without them, our range of experience is limited as we are all dance professionals and our bodies are trained in a certain way.
"But with our guest cast we can tell stories of humanity with a deeper truth, and they offer the impressions of what our bodies once were, and what they may become."
Aberdeen Performing Arts (APA) music development co-ordinator Kirsty Robertson said: "The upcoming workshop with BalletLORENT will be a great chance for people across Aberdeen to work with some of the UK's most prestigious dancers and find out more about this amazing production."
Those interested in being considered for the performance are urged to call Kirsty Robertson on 01224 337664 to book one of the 20 places available on the workshop.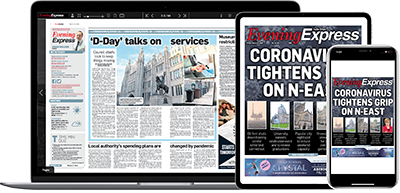 Help support quality local journalism … become a digital subscriber to the Evening Express
For as little as £5.99 a month you can access all of our content, including Premium articles.
Subscribe