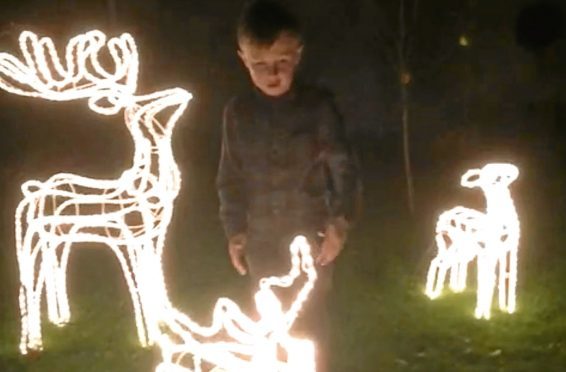 A North-east woman today hit out at the callous thieves who stole three light-up Christmas reindeer ornaments from her garden.
Pauline Munro, who lives in Kintore, had her Christmas decorations – reindeer of various sizes – stolen from her property on Saturday evening.
The reindeer are sized large, medium and small, and Pauline believes the theft occurred when she and her husband Charles were in their home.
She said: "We only recently moved to Kintore and it's the first year we've had the decorations for outside.
"It happened on Saturday when it was already dark. I went to switch on the lights and realised they were all gone."
She added: "At first I thought that it would have been children stealing them and running away, but now my husband and I think it might have been an adult who drove off with them.
"To make matters worse, we think we must have been in the house when they were taken because they were there when we got home.
"We think they must have been taken between 4.30pm and 8.30pm."
The incident, in the Gaughhill area of the town, has been upsetting for Pauline and especially for her three grandsons aged seven, four and two.
Pauline said: "I just think how low can you go to take decorations from someone's garden that are there to make people happy?
"We were just trying to do something nice for the community at Christmas time. My grandsons kept asking when they will be coming back.
"They were so excited when I got them and kept talking about how they had a reindeer each."
Pauline is now hoping that the reindeer can be returned home safely in time for Christmas.
She added: "I've spoken to my neighbours with CCTV but there's nothing they can find.
"I've contacted the police as well, so there's not much I can really do now.
"I just think it's terrible someone would do that.
"The reindeer got a lot of compliments from people and the children in the community had really seemed to be enjoying them.
"It's very frustrating."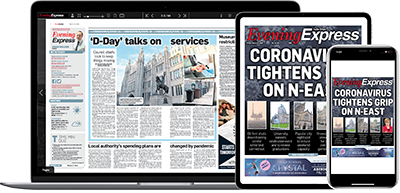 Help support quality local journalism … become a digital subscriber to the Evening Express
For as little as £5.99 a month you can access all of our content, including Premium articles.
Subscribe