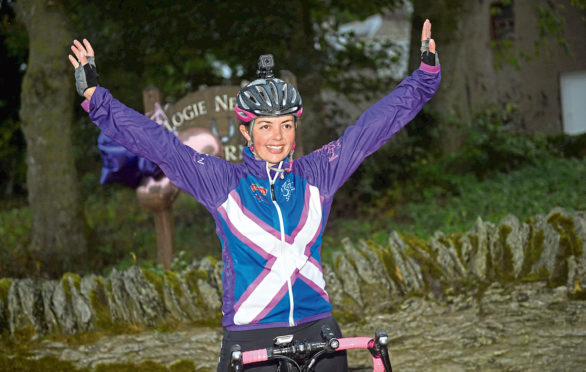 A north-east woman has taken on a 1,000-mile cycling challenge – and raised thousands of pounds for charity along the way.
Louise Cruickshank, 34, began her Tour O' Scotland on September 15 and completed it 10 days later.
Her route took her all over the country, with stops in Aberdeen, St Andrews, Edinburgh, Duns, Dumfries, Ayr, Inveraray, Oban and Inverness.
Louise, who lives in Fisherford, took on the challenge for two charities – Kayleigh's Wee Stars and CLAN Cancer Support.
She said: "I absolutely loved the experience.
"It was very challenging and at one point I got trapped in Storm Ali which was really difficult.
"But I got to see so much of Scotland and from a totally different perspective than I would have if I was in a car or another mode of transport.
"There were so many different views from coasts to farmlands and everything in between."
---
---
The Tour O'Scotland challenge is something Louise has been planning for close to a decade and she says she came up with strategies to make the cycle easier mentally, if not physically.
"The hardest days were the ones before I had a rest day," she said.
"I broke the journey down into 40-mile blocks to make it a bit more manageable and stop myself getting overwhelmed."
Louise has raised more than £7,000 through her efforts and, with plans to hold a ball for the charities in Inverurie later this year, she is hoping that figure will grow to £25,000.
She said: "I still need to add up the official total but – excluding Gift Aid it is more than £7,000. It's been absolutely amazing to have so much support for my challenge.
"There has been support from people I had never met before and a lot of people even did a few miles along the route with me, which was fantastic."
To donate to Louise's challenge please visit bit.ly/2LY8Q1l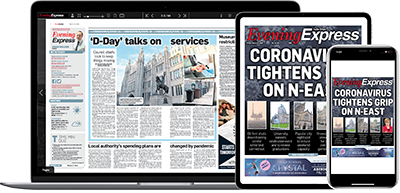 Help support quality local journalism … become a digital subscriber to the Evening Express
For as little as £5.99 a month you can access all of our content, including Premium articles.
Subscribe