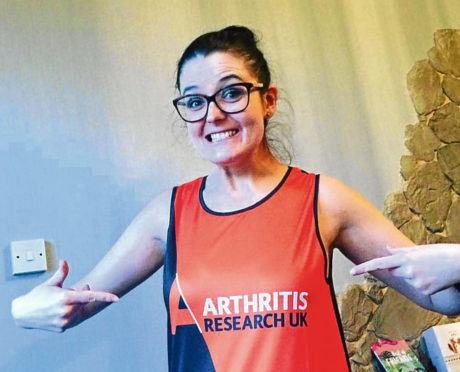 A North-east woman who was left struggling to walk due to arthritis, is planning to run the London Marathon.
Rebecca North, 29, was diagnosed with psoriatic arthritis two years ago, with doctors telling her that she may eventually need a wheelchair.
She said: "I started experiencing pain in my left foot, which my GP thought was the result of a stress fracture.
"Unfortunately, the pain got worse and I couldn't drive or put any weight on the left side of my body."
Within 10 weeks of her first symptoms, Rebecca was signed-off work with chronic pain.
In October, Rebecca was advised to try a drug called Cosentyx, which she says "gave her a second shot at life".
Rebecca said: "I have always wanted to complete the London Marathon and now I am more determined than ever to do so.
"I want to raise awareness of arthritis, and that people, even as young as myself, can be affected by it.
"I also want people to know that life goes on and that there is light at the end of the tunnel."