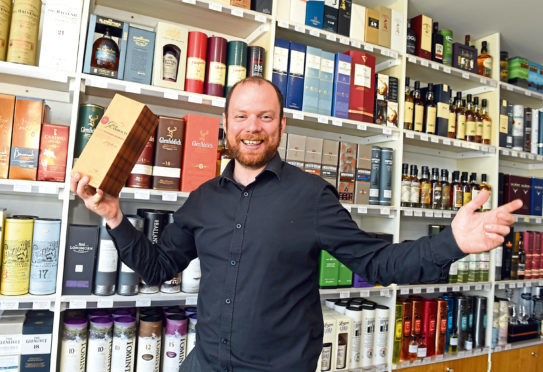 The Inverurie Whisky Shop continues to go from strength to strength.
And being named the Specialist Retailer of The Year in last year's Retailer Awards influenced the unique business positively.
Mike Stuart, one of the two directors of Inverurie Whisky Shop, said: "The exposure we received from winning the award was fantastic.
"We were able to reach a far wider audience than we had done before, becoming known throughout Aberdeen and further afield.
"We were able to highlight the quality of our service and products to people who may not have known too much about us before.
"Gaining recognition gave us the boost to know we are heading in the right direction.
"Customers coming into the store were also more positive because they knew to expect a positive, professional and knowledgeable experience."
---
How to Enter
Business can enter online at eeretailawards.co.uk for more details contact Laura Adam at laadam@dctmedia.co.uk or 01382 575308
---
Customer service means everything to Mike and his team.
He said: "We sell a premium product range and have to offer that premium service or people will simply go elsewhere.
"With the massive online market we are competing against, our product knowledge and recommendations are what give us the edge."
The successful business has recently introduced its new Meet the Maker afternoons. These give local distilleries as well as breweries a chance to meet with the shop's customers and give them a taste of their products.
Mike added: "It is a great way of showcasing the great brands we have on our doorstep. We will then be expanding this to global brands.
"These sessions take place from noon until 4pm on Saturday afternoons."
And while the shop offers many great products for gin as well as whisky lovers, Mike thinks the Morrison and Mackay celebration of the cask range is a "must" for their "whisky-loving customers".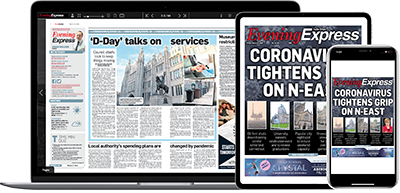 Help support quality local journalism … become a digital subscriber to the Evening Express
For as little as £5.99 a month you can access all of our content, including Premium articles.
Subscribe