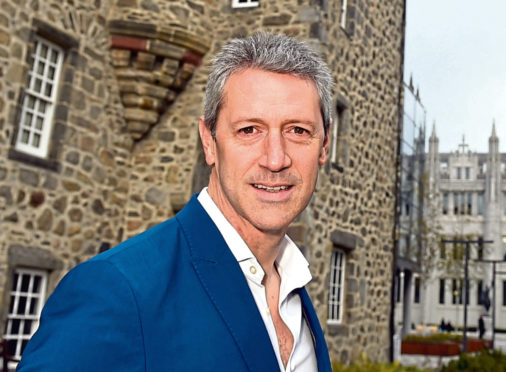 A tourist boss today said proposals to cut £260,000 from a tourist organisation are "deeply regrettable".
The raft of proposed budget cuts unveiled last week included slashing VisitAberdeenshire's funding by £260,000.
Joss Croft, the CEO of UKinbound, a trade association that represents inbound tourism, said the proposed cuts would "inhibit" VisitAberdeenshire from promoting the region.
He added: "Inbound tourism is worth over £25 billion to the UK economy and drives jobs and growth across the whole if the United Kingdom.
---
---
"Proposed budget cuts to VisitAberdeenshire will inhibit its ability to galvanise the industry and to showcase the wonderful product and increasingly strong brand.
"Tourism is a competitive industry within the UK and across the globe, and visitors have many choices; anything that reduces the ability of a destination to manage its product and promote itself is deeply regrettable for Aberdeenshire specifically."
Speaking last week, Chris Foy, chief executive of VisitAberdeenshire, said there were fears less funding could lead to reduced spending in the north-east with tourists opting to go to other areas of the UK instead.
He said: "The proposed cut to VisitAberdeenshire's funding will significantly jeopardise plans to create jobs and grow Aberdeen's economy.
"Our loss will be a gain for Belfast, Cardiff, Glasgow and Leeds, to name but a few."