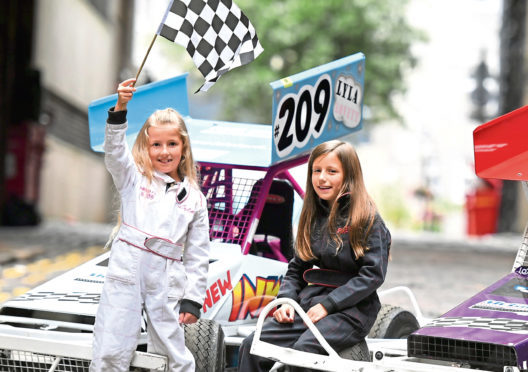 A young north-east stock car racer has been joined on the track by a surprising companion – her sister.
Nine-year-old Freya Lovett, of Mastrick, has been racing stock cars for just over a year and has now inspired her younger sister Lyla, 5, to join in.
Freya and Lyla's dad Paul, manager of an Arnold Clark bodyshop, said the family were busier than ever attending races and competitions as a trio.
He said: "Freya is up to red now – the highest grade in the starting grid.
"It means she starts at the back but still has to make up the time to the finish line."
Abbotswell School pupil Lyla attended many races supporting Freya before deciding to give the sport a try herself.
Paul added: "Lyla is following in Freya's footsteps and she is really coming on now.
"In the last race she took part in, she placed in the top 10 out of 34 cars.
"She has been competing in 'fun' classes but the pair of them really want to win. They can get quite competitive.
"Freya was a good teacher for Lyla. She's a very clever kid."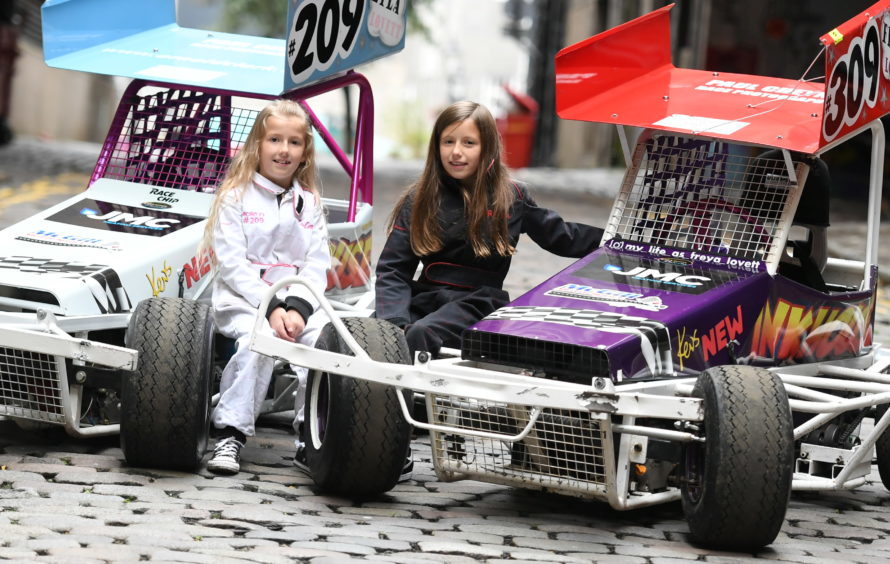 As the younger sibling, Lyla is not exempt from accepting hand-me-downs from her older sister, even in the sport of stock car racing.
Paul said: "We revamped Freya's old car for Lyla and I was under strict instructions to make the car white on the outside and pink on the inside.
"She helps me when I'm working on the cars and she knows how to remove the wheels herself.
"It's really great family time spent together."
Freya will soon outgrow her car and will start driving a classic Mini at the start of the next season, something Paul has already started preparing for.
The cars, which can cost between £3,500 and £4,000, are sponsored by local businesses including Kev's Inkhouse, Impact AutoBody, R Davidson builders and JMC Heating Services.
Though the sisters both enjoy racing, dad Paul admits they are quite different in their other hobbies.
He said: "Freya also plays for the Aberdeen Ladies' football team, whereas Lyla goes to the LA Dance and Cheer classes in Stonehaven.
"There's never a dull moment, stock car racing is our life. We definitely couldn't do it without the support of our sponsors.
"We like to promote stock car racing because it is so different.
"We do so much travelling around the UK to attend races, from Cowdenbeath to Crimond and places in England.
"I'm so proud of my girls and I know their mum and their teachers at school are too.
"Freya even wants to become a motorsport engineer and Coventry University have said they are interested in taking her on when she is old enough."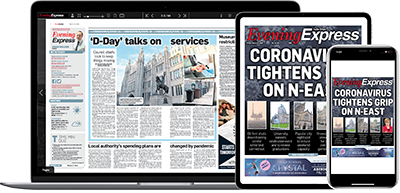 Help support quality local journalism … become a digital subscriber to the Evening Express
For as little as £5.99 a month you can access all of our content, including Premium articles.
Subscribe