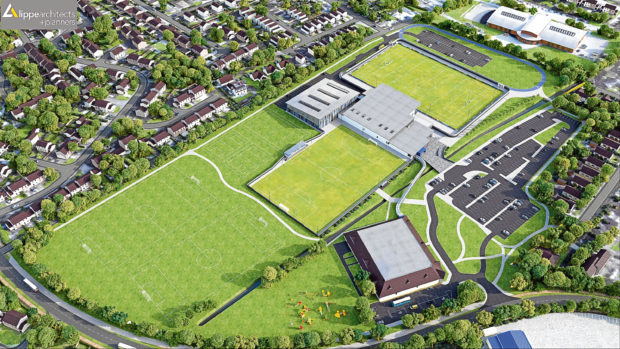 Council bosses are set to meet leaders of a trust after a £15 million plan to revamp a North-east sports centre was placed "in jeopardy".
The management trust of Garioch Sports Centre in Inverurie wants to refurbish the centre on Burghmuir Drive by building a new stadium, other grass pitches and indoor sports facilities.
Judy Murray, mother of tennis stars Andy and Jamie, has publicly backed the project.
Trust leaders had hoped the council would contribute £8m, but the local authority has said it cannot do so.
An Aberdeenshire Council spokeswoman said: "The council has advised the trust of their significant concerns about the financial assumptions made – which suggest the funding from the council would be more than £8m, with no indication of any other external funders."
A source close to the project told the Evening Express: "This puts the project in jeopardy."
The source added: "At a meeting last July, the council's leader, Councillor Jim Gifford, said there would be funding so this is a surprise."
Cllr Gifford said: "At the meeting, I mentioned we had assisted with similar projects, such as Axis Centre in Newmachar, but there was no guarantee given of the several million pounds that they are talking about – a council leader wouldn't be able to promise that alone."
He added: "We are very supportive of the project. It is a fantastic scheme that will help the local community. We will do what we can to support it."
An Aberdeenshire Council spokesman said meetings would take place this week and added: "Our focus is on working with the trust in achieving their ambition and the development of great sporting facilities in Inverurie."
A trust spokesman said: "We prepared a business plan following advice given by Cllr Gifford where he indicated the council would consider the front loading of developer contributions as their part of the financial footprint. We are extremely surprised to see the council now considers the plan flawed."