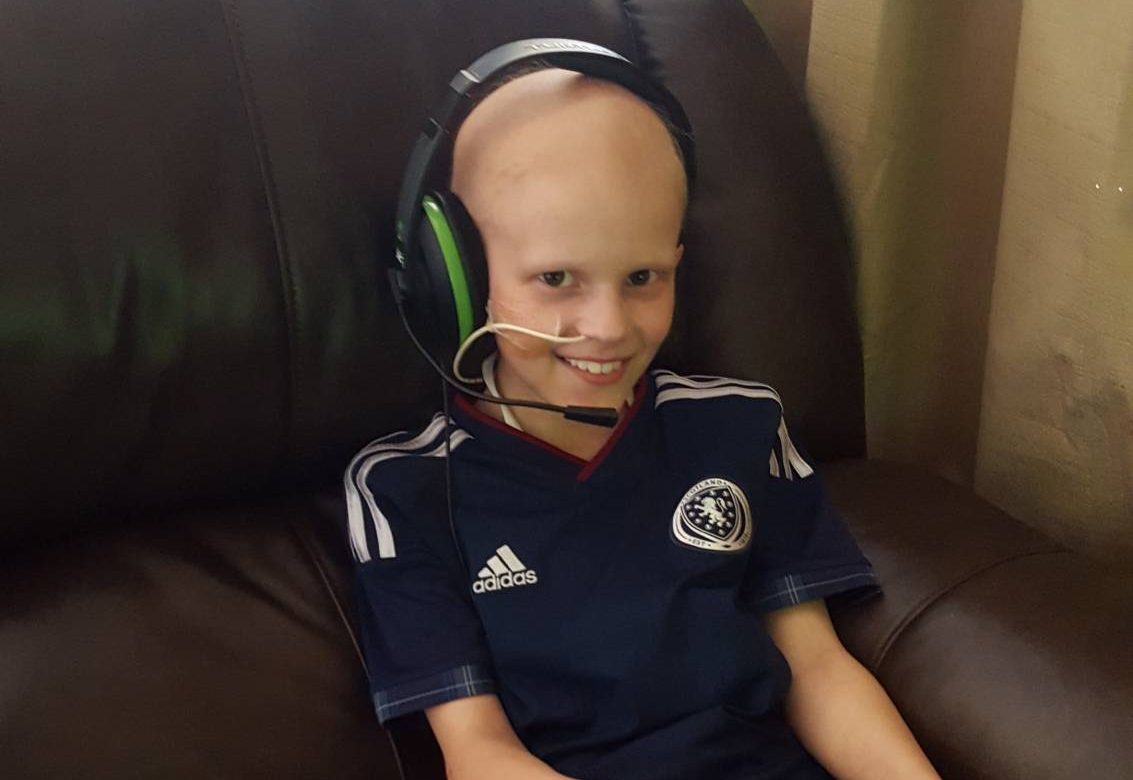 To look at Finlay Thompson's beaming smile as he enjoys the sunshine, it's hard to imagine the pain the youngster is going through.
But the nine-year-old from Newtonhill is going through more than what most people would experience in their lifetime.
Finlay is in Oklahoma receiving two months of proton therapy for a rare bone cancer. He has gone through nine rounds of chemotherapy and will undergo an operation on his pelvis later this year.
Despite battling Ewing's sarcoma, brave Finlay has remained positive throughout his ordeal – and even took part in the Race For Life charity run on a treadmill while receiving treatment in the States.
Speaking from Oklahoma, Finlay's mum Tracey said the family, including husband Gary, 45, a taxi driver, did the race on June 12 – the same day it took place in Aberdeen.
Full-time mum Tracey said: "We've got a Country Club next to us, we went across there to the gym and Finlay did what he could.
"I've done the Race For Life for the past 13 years.
"It had been planned again this year so I did it with Gary round a lake here.
"Because of what happened with Finlay all his school friends wanted to do it and they got T-shirts made up."
The family was given the devastating news that Finlay, who is in P4 at Newtonhill Primary, had cancer on December 19 last year.
The youngster started feeling pain in his pelvis last July but it was first thought he had overstretched himself playing football.
Tracey said: "It got worse when we went on holiday in October last year to Morocco.
"During the last four days of our holiday he was just floored with the pain."
The family sought medical advice and after hospital tests a tumour was found in his pelvis.
Chemotherapy was delayed until after Christmas to let Finlay enjoy the day.
"We asked if delaying chemo a week would make any difference and the doctor said 'absolutely not'," Tracey added.
"So we wanted him to enjoy Christmas."
Finlay's treatment started on December 29.
"He had the first six rounds then there were signs of it (the tumour) reducing," said Tracey.
Consultants then said Finlay was being put forward to have groundbreaking proton therapy, which aims to zap away cancer cells, in Oklahoma.
Currently there are no proton treatment centres in the United Kingdom.
Finlay was joined by his parents, sister Molly, 13, and grandad John, 70.
Friends and family got behind the Thompsons to raise money for their trip.
They flew out on May 31.
While they were settling into their temporary home, Finlay met Oklahoma Dodgers baseball players and played in the swimming pool.
Tracey said: "Some days he gets a little down. It's a lot for someone his age to understand."
His parents bought him an Xbox which he uses to chat to his friends back home.
Tracey said: "That's what he does at home – he's constantly on his Xbox.
"If his blood counts are down he can't see anybody and, of course, he hasn't been to school since December.
"He's missed out on so many parties and his football. It has been a lifesaver at home, plus here for us."
The family plan to donate the console to the ProCure centre where therapy takes place when it is time to fly back to Aberdeen, which is likely to happen at the end of this month.
Finlay will then receive more rounds of chemo and the operation.
Through their ordeal Tracey said family, friends and even strangers had helped support them.
Tracey said: "We're all really close to family and friends.
"The support we've had from everyone is just incredible."
Finlay, who loves wearing his Aberdeen FC and Scotland strip, has a long way to go but Tracey has high hopes her son can return to his favourite hobby in the future.
She said: "It will take a long time but he's looking forward to getting back to his football."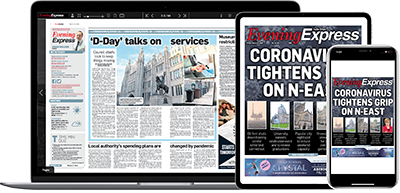 Help support quality local journalism … become a digital subscriber to the Evening Express
For as little as £5.99 a month you can access all of our content, including Premium articles.
Subscribe