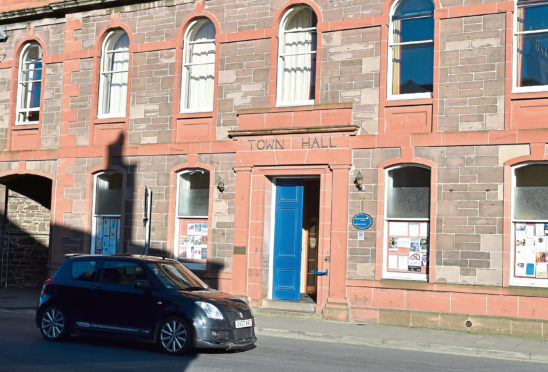 Residents were today getting the chance to see how a major £900,000 upgrade will affect a north-east town.
Scottish Water was due to host an information day in Stonehaven to tell people about upcoming work to the water network.
The organisation is working with Caledonia Water Alliance (CWA) to upgrade the mains network in the seaside town, but has warned there could be disruption to supplies.
Work will take place on more than 27km of pipes, with some being replaced.
Letters have been sent to residents, inviting them along to the information day at the Stonehaven Town Hall between 4.30pm and 7.30pm today.
A Scottish Water spokesman told the Evening Express: "The work will see the rehabilitation of more than 27km of mains with lining and the flushing of pipes.
"There will also be replacement of some of the mains where they are needed.
"The information event, which is being held at Stonehaven Town Hall, will offer customers the opportunity to speak with the team involved in the work.
"Representatives from Scottish Water and CWA will be there on the night to explain details about the project and to answer any questions."
---
---
Properties that will have their water supply interrupted will be notified at least two days prior to any work being carried out.
Residents will also be given information regarding any roads that may be affected during the project.
Stonehaven and District councillor Sarah Dickinson urged residents to go to the event.
She said: "I am looking to go to the event and I have shared that information on my Facebook page encouraging others to go too.
"At this point, I feel it would be premature to comment further before hearing more about what is planned.
"I do welcome, though, that they have made provision for an information event and contacted people by post to ensure there is awareness of the event and forthcoming works."