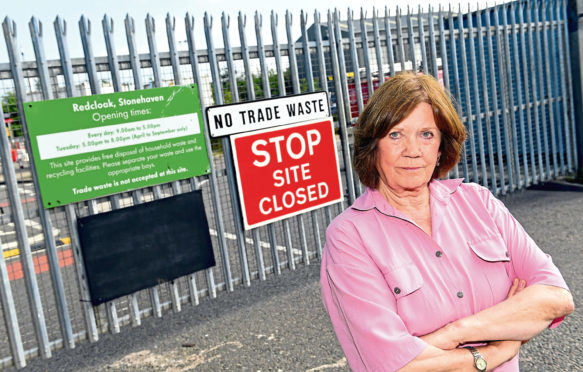 A north-east councillor has hit out at vandals who damaged a household waste recycling centre, forcing it to close.
The Stonehaven facility, which is run by Aberdeenshire Council, closed its doors yesterday so the local authority could assess damage to the site.
Following a break-in at Redcloak, an electricity box was damaged so extensively that it meant equipment couldn't be used.
Stonehaven and District councillor Wendy Agnew condemned as "ridiculous" the incident, which could see the centre shut for days.
She said: "This is just pure vandalism and I don't have time for that at all.
"What do they think they were going to achieve by breaking in and damaging an electricity box?
"All this has done is disadvantage the people of Stonehaven who now have to travel to Portlethen to recycle and get rid of garden waste.
"I hope the police catch whoever has done this.
"This is a ridiculous prank – if it even was a prank. I don't see any reason to have broken in, they could have been electrocuted.
"The council will now need to pay someone to fix this and it will be taxpayers' money that will be used."
Police have been contacted regarding the incident and are investigating.
Raymond Christie, chairman of Stonehaven and District Community Council, said: "I'm sorry for people as this site is well used.
"The nice weather means it is the perfect time to get rid of garden waste."
A spokesman for Aberdeenshire Council said: "It appears the site was broken into and an electricity box vandalised and damaged to the extent it is not operational, meaning equipment on site can't be used.
"The site is closed to allow an electrician to assess the damage, for safety checks and to allow the police to investigate."
PC Reegan Watson of Police Scotland said: "A significant amount of damage has been caused which will be both costly and inconvenient for the council to repair.
"Anyone who saw anything can contact police on 101."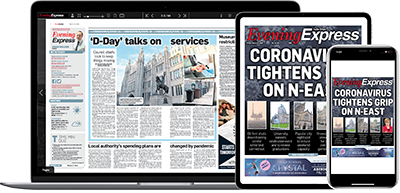 Help support quality local journalism … become a digital subscriber to the Evening Express
For as little as £5.99 a month you can access all of our content, including Premium articles.
Subscribe