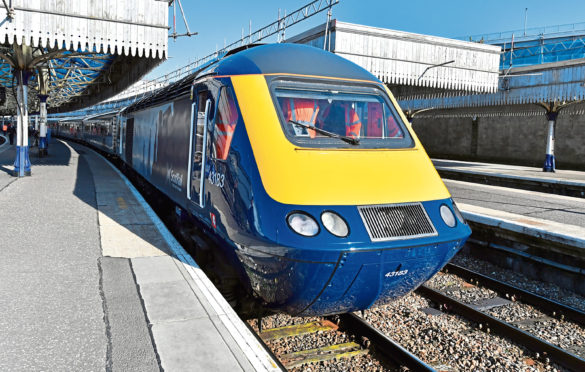 A decade-long proposal to upgrade a north-east rail junction has been ditched after it emerged it would only shave up to two-and-a-half minutes off journeys to the Central Belt.
The Scottish Government denied claims earlier this year that it had abandoned plans for a £200 million proposal – using cash announced on the day of the city deal – to upgrade the Usan junction, the last single-track stretch on the East Coast line.
But transport bosses have revealed that a recent study showed work to upgrade the junction would only deliver a maximum saving of two-and-a-half minutes between Aberdeen and the Central Belt.
Speaking to members of the Aberdeen City Region Deal joint committee, Bill Reeve, director of rail at Transport Scotland, said: "We agreed to commission a study to look at the potential for improving capacity and journey times particularly between Aberdeen and Dundee.
"We received this report about a month ago and it was shared with the reference group.
"The headlines to my mind are a little disappointing in terms of what we could achieve through improvements to the track geometry.
"The speed at which a train can go round a curve depends on how tight the curve is and that is a matter of passenger comfort but also train stability and track damage.
"It also depends upon the state of the track itself.
"The conclusions were that if you were to spend £218m, which is a bit more than the £200m we talked about, you might get 2.5 minutes between Aberdeen and Glasgow, 1.5 minutes journey time between Aberdeen and Edinburgh, 2.5 minutes between Edinburgh and Aberdeen and 1.5 minutes between Glasgow and Aberdeen.
"The reference group agreed that would not be the best use of the money.
"We could get more for less."
Transport bosses also considered the benefits of redoubling the section of track south of Montrose station but have also ruled this out with "nothing to be gained" from this intervention.
Mr Reeve said: "With the service pattern we have currently, Montrose is one of the key interchanges between the inner-city services and the southern services and therefore every train stops at Montrose.
"There is actually quite a speed restriction not just across the viaduct but also around the tight curve south of the viaduct and when you put those two together, there is little to be gained on spending money on that particular investment."
Estimates for redoubling this section of track range between £500m and £1bn, according to figures provided by Network Rail.
The rail boss said they would have to look at "other interventions" to achieve improved journey times, adding there was still an "awful lot to explore".
One of the proposals being looked at includes improving signalling capacity between Aberdeen and Dundee, with cutting journey times by around 10 minutes a "credible outcome".
Mr Reeve said: "We haven't waited. There is currently a project to add an additional signal section between Aberdeen and Stonehaven which is expected to be delivered by the end of March."
There are also plans to spend an additional £60m on maintenance of the rail line between Aberdeen and Dundee as part of a £230m programme nationally.
However, the committee pressed Mr Reeve on when they could expect details to come forward on the projects the £200m would fund.
---
---
Jenny Laing, co-leader of Aberdeen City Council, said there was "concern" over timescales and the fact they didn't know details of the specific projects.
She added: "Since the £200m was announced we have had problems getting information on what projects the money would be used to fund.
"The worry for us is the £200m is taken and spent elsewhere."
The rail boss said progress was being made in the "right manner with the right people".
When asked if he thought it was likely that a 20-minute reduction to journey times could be achieved by 2026, Mr Reeve said he "didn't know" but that they would get the "best possible improvements" they could.
He added: "We are delivering improvements in journey time.
"We are trying to find the very best use of the £200m."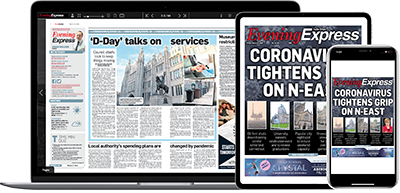 Help support quality local journalism … become a digital subscriber to the Evening Express
For as little as £5.99 a month you can access all of our content, including Premium articles.
Subscribe