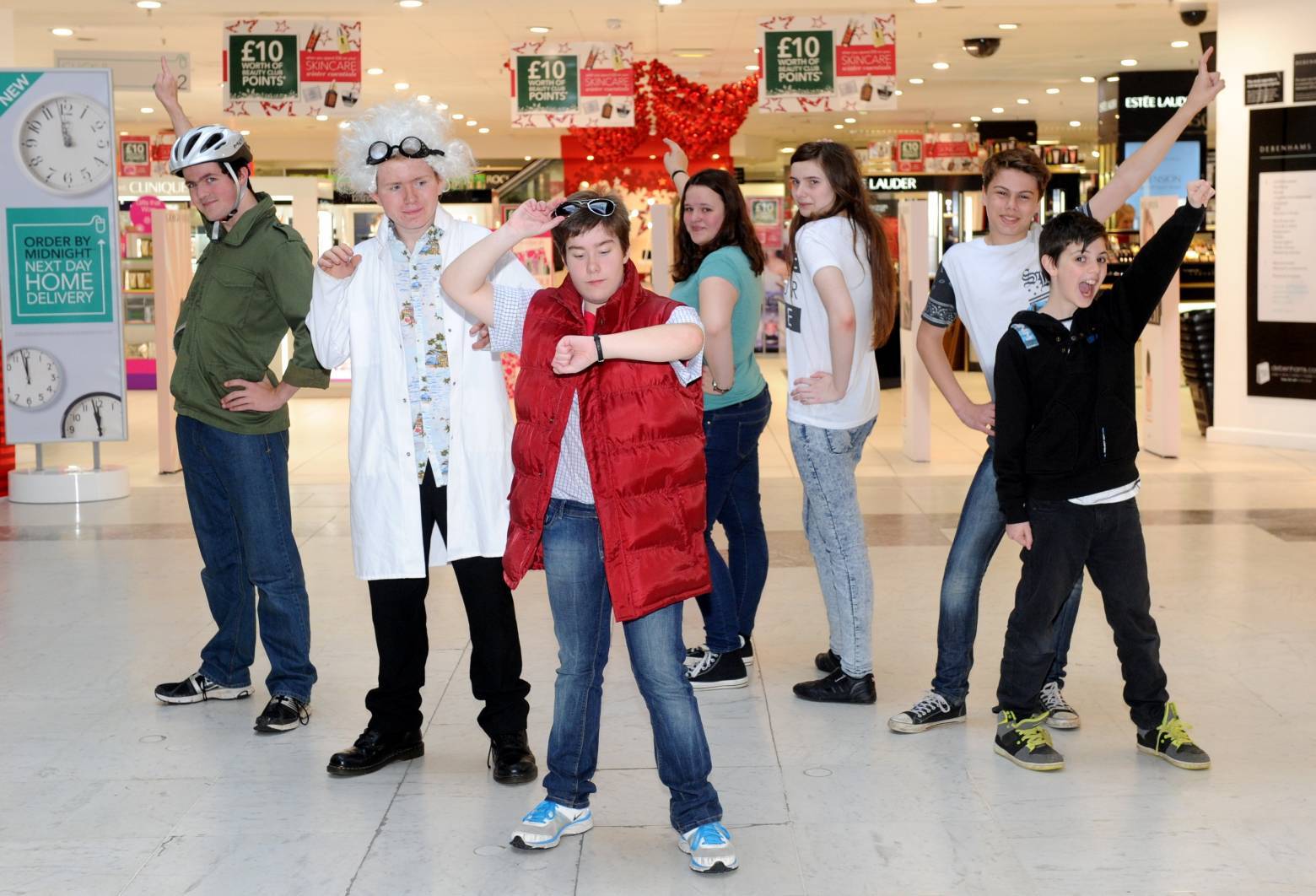 A TALENTED drama group surprised shoppers in Aberdeen today by performing a Back to the Future-style flash mob.
The Meldrum Academy club, called Differently Sane, performed in The Trinity Shopping Centre in Aberdeen to mark Back To The Future Day.
October 21 has been christened that because it's the date Marty McFly and Doc Brown journeyed to in Back To The Future II.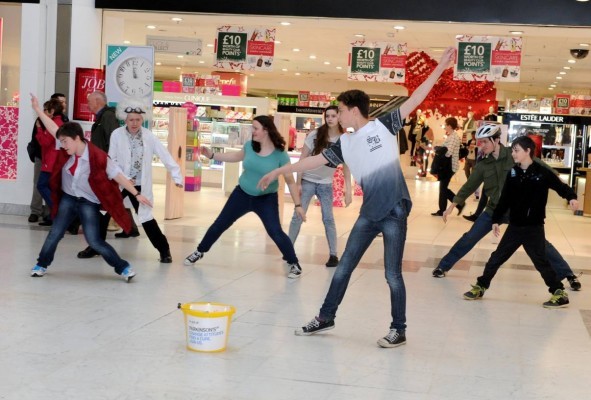 All money raised from the flash mob is being donated to the Michael J Fox Foundation for Parkinson's research.
Head of the group, 16-year-old Hayley Mulligan, said: "This is something that we have been planning for a while and since we knew Back to the Future Day was approaching, we wished to do something productive with our love of the series."
Linda Stewart, general manager of The Trinity Shopping Centre, said: "We were thrilled to be able to help."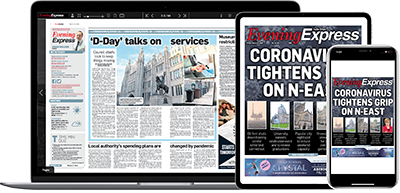 Help support quality local journalism … become a digital subscriber to the Evening Express
For as little as £5.99 a month you can access all of our content, including Premium articles.
Subscribe