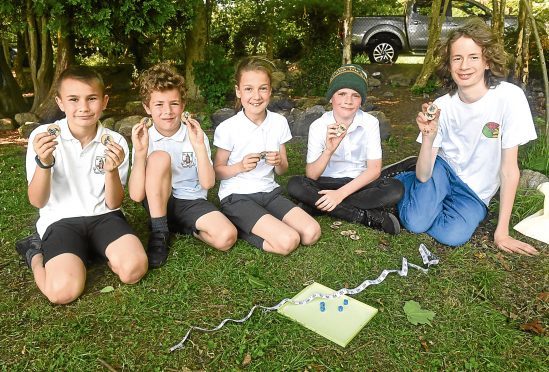 School pupils in the North-east have teamed up to create an original outdoor board game.
Two youngsters from Banchory Academy and Banchory Primary School have been working together to design the outdoor board game that will be exhibited this week at the UK's largest hobby gaming convention, UK Games Expo.
Bug-Off was created by 14-year-old Tom Hall, from Banchory Academy, and he was helped by Cailean Annand-Hosie, 10, from Banchory Primary School, who has illustrated the books and cards.
A game designer and avid lover of board games, Tom has been working on Bug-Off for the past two years.
Bug-Off is a tactical game of outdoor warfare and is suitable for two to four people aged seven and up.
Players command teams of battling bugs who must dart frantically between bases in an effort to steal three flags from opponents.
It will take about 30-45 minutes to complete and each game comes with a rule book, a cloth storage bag, tape measure, four blue dice, 21 wooden discs and 20 stat cards.
Third-year pupil Tom said: "When I was playing games I ran into a problem. There aren't many outdoor board games.
"This thought inspired me to create the game and share it with the world.
"I hope others will see how simple an alternative to the classic board game this is and that they design more outdoor board games.
"One great thing about Bug-Off is how realistic the terrain is.
"As the terrain is wherever you take your copy of the game and play, (it means) that we offer you the most realistic looking terrain that money can buy.
"These brutal bugs are represented on wooden discs which you draw the various bugs on.
"This allows your bugs to balance on even the most precarious perches."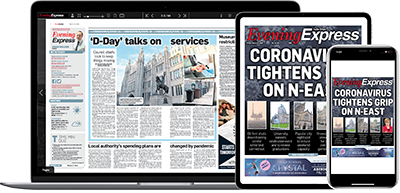 Help support quality local journalism … become a digital subscriber to the Evening Express
For as little as £5.99 a month you can access all of our content, including Premium articles.
Subscribe