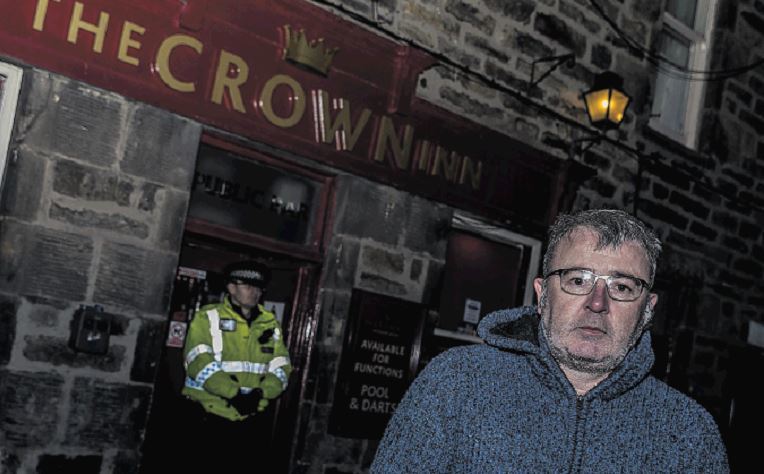 A pub was reopened as soon as possible after police sealed off the premises because of an unidentified powder found in the post.
Police, fire and ambulance crews were called to Reidhaven Square in Keith to deal with an incident reported at 2.30pm yesterday.
It was sparked after a letter which referenced Islamic State was sent to the Crown Inn containing a white powder.
The pub and surrounding square was sealed off for seven hours, with many evacuated from their homes.
Once given the all clear, owner Jock McKay refused to let the incident affect his business any further.
He said: "It did open, we'd lost enough takings between 3.30pm and 9.30pm so we had to try and bring some money in to cover bills.
"We are a very young business trying to make a living. We are all just fine."
The bizarre letter claimed to be from "the UK IS support group" and had a post mark from Lancashire.
Moray MP Angus Robertson was made reference to in the note, who was also caught up in Wednesday's terror attack at Westminster.
It also contained an unidentified substance wrapped in tinfoil.
Specialist resources were deployed to help officers with the incident.
Dozens of officers, nine fire appliances as well as a decontamination tent were sent to the scene.
Meanwhile, the ambulance service sent a Special Operations Response Team to the site.
Detective Chief Inspector Kevin Walker said: "As per protocol we liaised with other emergency services at the scene as we carried out inquiries into what it is. I would stress we are aware of no threat to the public in any way and no one has been injured.
"Our inquiries are ongoing and at a very early stage and further information will be released when available.
"I would like to thank the local community for their patience while this incident was dealt with."
Councillor Ronald Shepherd, who represents the area, spoke of his shock after becoming aware of the situation.
He said: "It's a frightening thing to happen right enough, but it's good that everyone's okay. This doesn't happen around here very often – not for a long time.
criordan@ajl.co.uk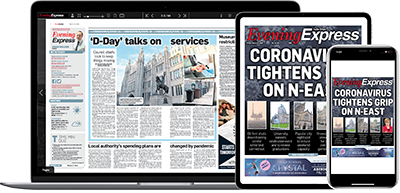 Help support quality local journalism … become a digital subscriber to the Evening Express
For as little as £5.99 a month you can access all of our content, including Premium articles.
Subscribe