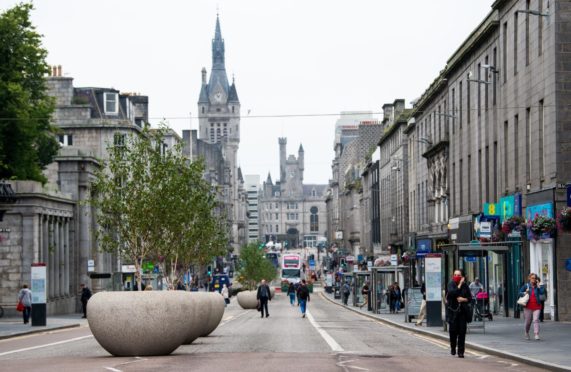 A leading professor has questioned whether another Scotland-wide lockdown would be necessary following the success of local measures in Aberdeen.
Restrictions were introduced in the Granite City last month following an outbreak of Covid-19, which was linked to a number of licensed premises in the north-east – and the number of daily infections in the region is now among the lowest in the country.
However, infections have continued to rise in other parts of Scotland, sparking warnings from ministers that "hard but necessary" decisions would be required.
But Hugh Pennington – emeritus professor of bacteriology at Aberdeen University – has urged the Scottish Government to instead consider using more local lockdowns to target the worst-affected areas.
His call came as a further 245 people tested positive for coronavirus across Scotland, with 20 of those in the area covered by NHS Grampian.
Prof Pennington said: "At the minute, what we are seeing is a central belt problem with relatively few cases in the north-east.
"When restrictions were introduced here, such as the pubs and restaurants being closed and the five-mile travel restriction being put in place, they worked.
"That is a very powerful piece of evidence if they are looking for a way to sort out the problem. It's the best evidence you can get because the outbreak here has been declared over.
"Other countries, such as New Zealand, have done well with a local approach. They have been finding where the virus is, keeping it in those areas and finding out how it's getting about.
"That's the best thing they could be doing at the moment."
City leaders have also expressed concern over the impact a new lockdown would have on the economy of the north-east, with city businesses still getting back to their feet after the three-week local restrictions were lifted.
Last week, Aberdeen City Council top brass admitted "thousands" of jobs could be lost if strict measures are reimposed.
Authority co-leader Jenny Laing said: "Because of what we went through with the local lockdown, Aberdeen is one of the safest places if not the safest place in Scotland because of the measures in place. Businesses have stepped up and brought in their own additional restrictions.
"We are already looking at a large number of redundancies in the city. The hospitality sector employs around 14,000 people and the impact of further, more stringent measures are going to mean large numbers of people out of work."
It comes as Health secretary Jeane Freeman told BBC Breakfast on Sunday that a Scottish Government decision on lockdown would happen "very shortly".
Ms Freeman said: "We're not seeing community transmission at this point, but are seeing large clusters and outbreaks of cases in some parts of Scotland.
She added that Ms Sturgeon had hoped to have a Cobra meeting with the four nations this weekend to discuss measures "to see if we could reach a shared view", but that the Prime Minister was still considering the request.
The warnings over a second national lockdown came as a second case was confirmed at a north-east secondary school.
Public health chiefs contacted Fraserburgh Academy and have instructed a number of "close contacts" to isolate after a second pupil was confirmed to have tested positive.
North-east Labour MSP Lewis Macdonald said: "At this stage, it should be about recognising where there are local clusters, and the way to deal with them is to bring in restrictions which address issues in that area.
"The cluster in Aberdeen was dealt with successfully by doing that.
"Introducing another national lockdown would be a big mistake."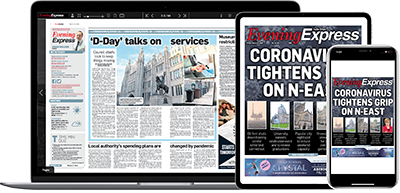 Help support quality local journalism … become a digital subscriber to the Evening Express
For as little as £5.99 a month you can access all of our content, including Premium articles.
Subscribe