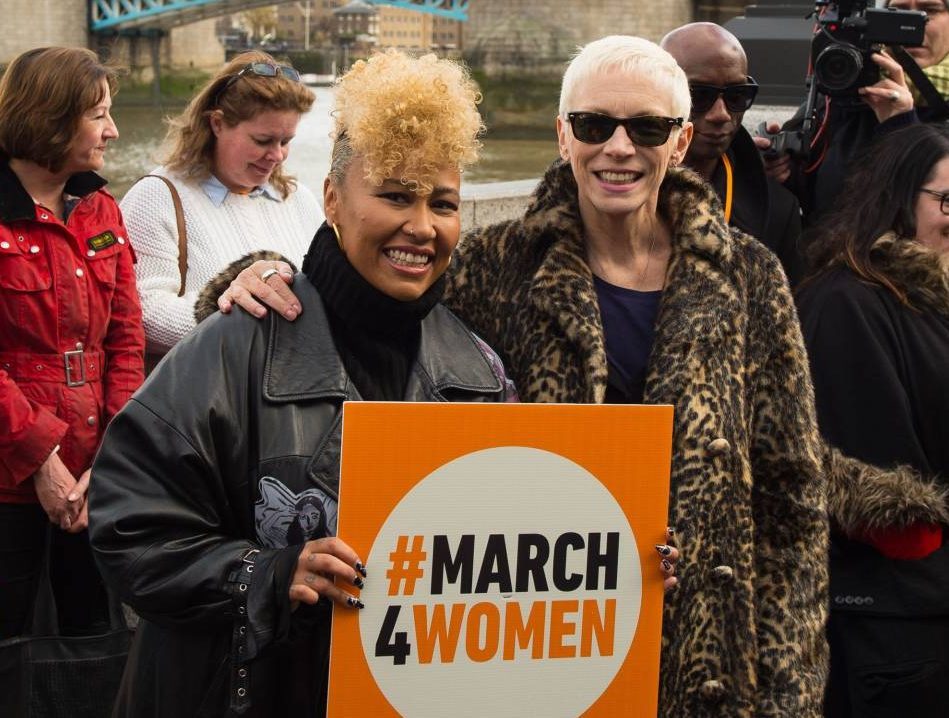 North-east pop stars Annie Lennox and Emeli Sande have taken to the streets to campaign for women's rights.
The singers were among thousands of people who took part in London march for International Women's Day.
Familiar faces at the rally also included the Mayor of London Sadiq Khan, campaigner Bianca Jagger and former Spice Girl Melanie C.
Placards and banners were emblazoned with messages such as "#march4women" and "I'm a woman phenomenally, phenomenal woman that's me".
Annie Lennox, 62, said Donald Trump's "locker room talk" acted as a "catalyst" for many women ahead of the event.
In a 2005 video Mr Trump bragged about grabbing women by their genitals.
Lennox said: "In a weird kind of way that kind of event that happened actually catalysed the issue for a lot of girls and women in a particular way that became very strong.
"All of a sudden there were a lot of people putting on pink pussy hats and saying no.
"It actually became very real for them, because when someone says 'It's just locker room talk', actually don't we think it's time that we should address that particularly if they're the leading representative of one of the biggest most influential countries in the world?
"So that made women very angry, that made the issue very clear for them."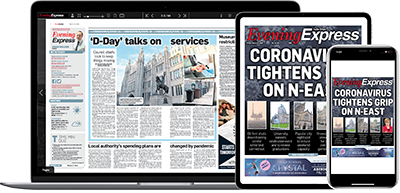 Help support quality local journalism … become a digital subscriber to the Evening Express
For as little as £5.99 a month you can access all of our content, including Premium articles.
Subscribe