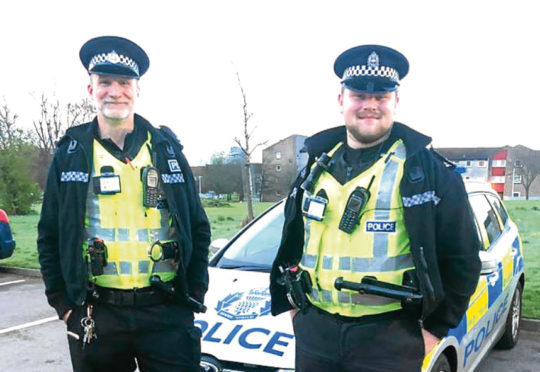 Two north-east crime fighters have spoken of the rewards of becoming police volunteers as they prepare for pastures new.
Stuart Spreadborough and Sean Press are both special constables and have recommended others consider giving their time up to help police.
Sc Spreadborough, 46, who is based in Banchory, said: "To be trusted to manage any situation I attend with tact and experience, to know my colleagues are supportive of my contribution and to be responsible for the public in my care – for me, this is the most rewarding element of volunteering."
He added: "There's a great camaraderie among your police colleagues and I like the mix of professionalism and humanity. You are surrounded every day by your police family, some of whom have become my closest friends."
Sc Press, 24, added: "I thoroughly enjoy working as a special in the Tillydrone Community Policing Team due to the ongoing support I get from my colleagues and I like how I've developed personally as a result of the work and training I've received."
Sc Spreadborough is to become a full-time Pc with the North East Division, while Sc Press is moving to London, where he plans to be a special constable.
Visit scotland.police.uk/recruitment to find out how to become a special constable.