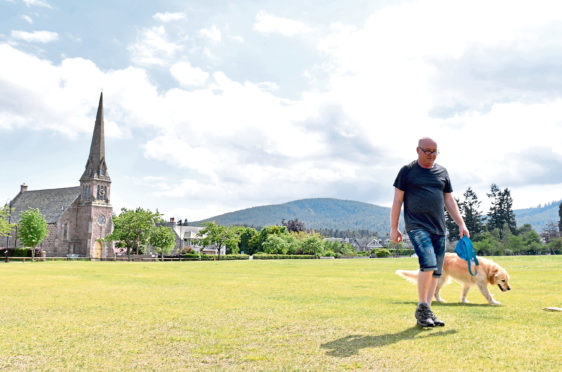 A proposal to ban dogs from schools and children's play areas in the north-east could be scrapped at a crunch meeting next week.
Aberdeenshire Council is considering whether dogs should be prevented from entering more than 800 council-owned patches of land including schools, playparks, sports pitches and cemeteries to protect young children and reduce dog mess.
Council staff consulted area committees and have written a report to be considered by the council's infrastructure services committee, which is to meet on Thursday.
It recommends councillors shun a ban and keep things as they are, while targeting problem areas as and when they arise.
"This can include erection of signs, local publicity campaigns, stepping up patrols by the dog wardens, who would also use enforcement powers if necessary," said the report.
The meeting could bring more good news for dog owners who might have been fearing a ban – there could be dog attractions introduced to parks.
The report recommends councillors explore "the potential" for creating additional dog agility areas, which "will be undertaken if it is considered this would help alleviate issues arising in locations".
---
---
The proposal, first raised by Liberal Democrat councillor Isobel Davidson, could have seen dogs barred from council-owned schools and playparks.
A full ban could have cost £531,000 to erect fencing and signage at necessary sites.
Ms Davidson previously said: "I'm not sure why it would cost so much, I'm not asking for fences to be erected that aren't already there.
"I'm asking for a bit of respect for these areas that children use extensively, and should be dog free."
Scottish SPCA chief superintendent Mike Flynn said: "We would support a decision to prevent dogs from being exercised in school grounds or play parks.
"Dog faeces can carry dangerous toxins which can cause infection if children come into contact with it."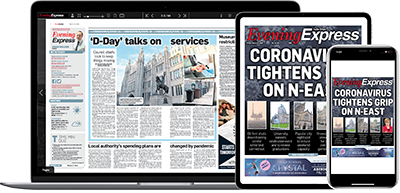 Help support quality local journalism … become a digital subscriber to the Evening Express
For as little as £5.99 a month you can access all of our content, including Premium articles.
Subscribe