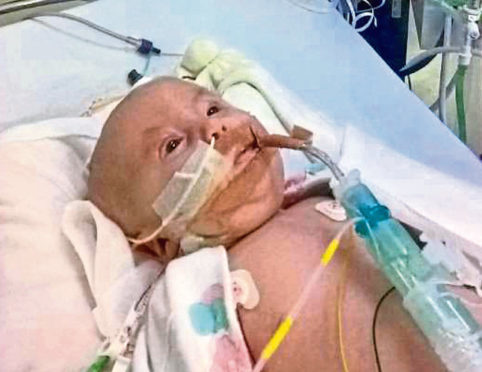 The parents of a north-east baby born with a rare syndrome are celebrating a U-turn by hospital chiefs who will now perform an operation to help extend her life.
Willow Scanlan was born last year with a hole in her heart and was later diagnosed with Trisomy 18, also known as Edwards' syndrome.
Her parents, David and Gina, 43, who live near Fyvie in Aberdeenshire, were told about Willow's heart defect before her birth and advised she would need surgery.
But after diagnosis the Scanlans were informed it was not "usual clinical practice" for medics in the UK to operate on children with that genetic condition.
Since then her parents have been trying to convince health authorities to give Willow the surgery she needs to fix her heart and give her a greater chance.
Now aged six months, Willow has spent most of her life in hospital and is currently in Edinburgh fighting off a recent infection. David, 40, said last night the family had been given assurances following a referral to NHS England that Willow will be given her heart operation "when the time comes".
He added: "We can now just concentrate on Willow rather than trying to convince the doctors. We hope Willow can show other UK Trisomy 18 babies, that a future can be possible if we give them a chance."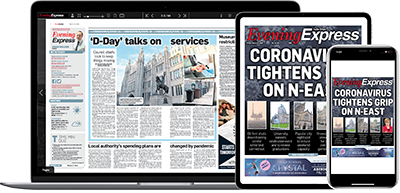 Help support quality local journalism … become a digital subscriber to the Evening Express
For as little as £5.99 a month you can access all of our content, including Premium articles.
Subscribe