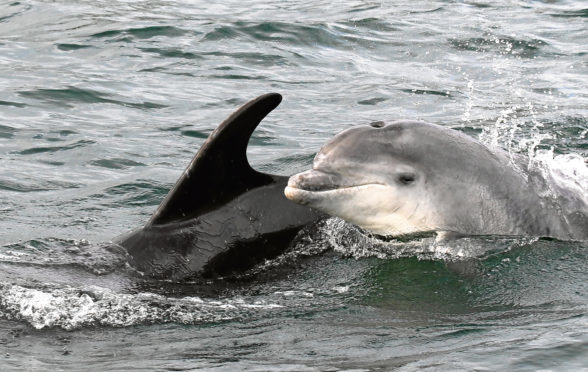 The North-east is one of the best places in the UK to spot whales, dolphins and porpoises, according to a new study.
Results from the National Whale and Dolphin Watch (NWDW) 2017 showed the Aberdeenshire coast had the highest species diversity.
The study, from the Sea Watch Foundation, took place over nine days at the end of July and beginning of August.
In the report, the North-east is split into three separate categories – North-east Scotland, South Grampian and North Grampian.
The survey showed the amount of whales, dolphins and porpoises, collectively known as cetaceans, were spotted across our coastlines.
South Grampian had the highest species diversity, with four sightings an hour of cetaceans.
The largest group of bottlenose dolphins – more than 20 – was spotted off Aberdeen, West Sussex and Northumberland.
The report said: "Once again, bottlenose dolphins were the second most frequently reported species during NWDW with 224 sightings.
"Two large semi-resident populations of bottlenose dolphins can be found in UK waters, one occupying Cardigan Bay, West Wales, the other largely in the Moray Firth, North-east Scotland.
"1,041 individual bottlenose dolphins were recorded during the event. The largest group of 20 individuals were seen off West Sussex, Northumberland and Aberdeen."
The North-east coast was hailed for the variety of creatures spotted by volunteers, including four humpback whales, a minke whale, long-finned pilot whale and a short-beaked common dolphin.
Kathy James, sighting officer with the NWDW, said: "All in all there were 106 sightings from Kessock near Inverness to Arbroath.
"These included sightings of bottlenose dolphins, 66 sightings of harbour porpoise, four sightings of humpback whale, two sightings of long-finned pilot whale, 10 sightings of minke whale, three sightings of short-beaked common dolphin and one sighting of white-beaked dolphin.
"It is so important for people to join in helping us to track whales, dolphins and porpoises in UK waters."
Kathy added that she would be delighted if more people from Aberdeen joined them later this year for the next survey.
She said: "We often cite Aberdeen as the best city in Europe from which to see whales dolphins and porpoises.
"We'd love for folks in Aberdeen to take an active role in 2018 by running a watch of their own, or reporting any casual sightings they may have to our UK-wide sightings network.
"By taking part, people are directly contributing to their conservation.
"The wonderful thing about watching for whales and dolphins in the UK is that you don't necessarily have to get on a boat to see them."
The 2018 event takes place on July 28 until August 5. Surveys can take place at any bit of coastline and boat users are urged to get in touch, with no experience necessary.
Volunteers looking to take part in the 2018 survey can find out more information at www.seawatchfoundation.org.uk/nwdw
Anyone interested can also e-mail info@seawatchfoundation.org.uk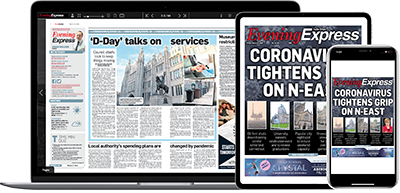 Help support quality local journalism … become a digital subscriber to the Evening Express
For as little as £5.99 a month you can access all of our content, including Premium articles.
Subscribe