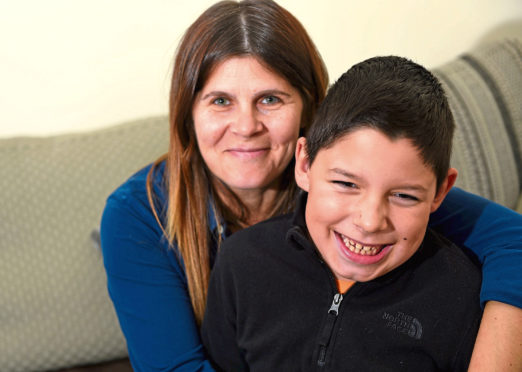 A north-east couple are hoping to raise £80,000 so their 10-year-old son can undergo life-changing surgery.
Elena and Matty Kiraly, from Portlethen, are hoping to raise the funds to send their son Luca, who has cerebral palsy, to the United States for treatment to help him walk longer distances.
Luca was born prematurely and was diagnosed with cerebral palsy when he was just seven months old.
The youngster, who is a keen YouTuber, needs to use a wheelchair outside his home and can only walk a short distance with the help of a walking frame.
If successful in raising the funds, Luca will undergo Selective Dorsal Rhizotomy (SDR), which will relieve pain and help build his muscles.
Originally from Romania, the family, including older brother Matty, 15, moved to the north-east in 2011.
Classmates at Portlethen Primary School raised £2,000 earlier this year for an adaptive bike so Luca could take part in a Bikeability course.
If successful in raising the funds, Luca will have the surgery at the Washington University School of Medicine in St Louis – the most advanced facility in the world for SDR.
Elena said she only became aware of the operation after reading about it in the Evening Express.
She had seen the article on Olivia Brands, nine, who also suffers from cerebral palsy, and her family's bid to have the procedure.
Elena said: "I was reading Olivia's story back in June and when I read it, I said: 'What is this surgery' because I had never heard of it.
"I ended up reading more aabout it and other children who had been having this surgery.
"We decided after reading Olivia's story in the Evening Express to send some documentation to see if Luca could get it.
"It was X-rays and videos standing in different positions."
After sending out all the information to the medical facility, the family faced an anxious two-month wait to find out if Luca could have the operation.
The family was delighted when they were told he was a suitable candidate.
Elena said: "I couldn't stop crying. I was so happy, as not every child is a candidate and for him to be suitable was great.
"It is dangerous as they cut nerves in the spine that send the brain the wrong messages.
"The rehab is the most important – if we don't do the rehab, it isn't worth the surgery. It will help his muscles to work.
"I am terrified of the surgery, but I am more terrified if we didn't try this for Luca.
"It is huge what they can do for Luca to help him walk with crutches and for him to have just crutches would be amazing."
In a bid to raise the £80,000, a series of events will be organised, including a fun day with inflatables at Portlethen Church Hall on November 17.
Elena said: "I feel like I am begging personally and I have never done anything like this.
"For Luca, I would crawl to every door and knock. I don't like asking people for help, but for him, I would do it.
"It will give him a chance to be normal – it means I'll be happier not worrying what will happen."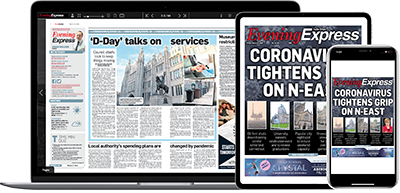 Help support quality local journalism … become a digital subscriber to the Evening Express
For as little as £5.99 a month you can access all of our content, including Premium articles.
Subscribe