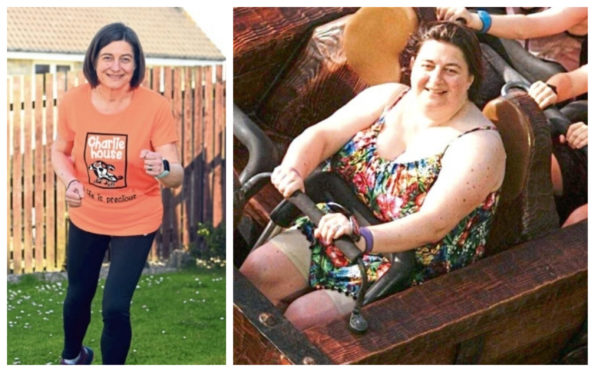 A north-east woman has been given a new lease of life shedding more than six stone in just a year – thanks to a weight-loss workshop.
Karen Stewart, 47, has overhauled her life after joining WW – formerly known as Weight Watchers – in March last year.
The decision to join WW has proved to be a successful one and Karen has managed to go from a size 20 to a size 12 in the process. The mum from Ellon, who is now set to undertake several running challenges, was inspired to join the weight loss group after a routine eye test flagged up cause for concern.
A subsequent appointment with her GP revealed that she had high cholesterol and could have been at risk of developing type 2 diabetes.
Karen, who was 16-and-a-half stone before she lost weight, said: "I knew I was overweight, but I was always so busy that I never thought I had the time to do anything about it.
"I was never motivated to change my weight before I went to the doctor but the GP appointment was the turning point. It inspired me to change my lifestyle."
Key to her weight loss has been the change in her diet, and with the support of her wellness coach, Julia Togneri, Karen has managed find what works for her.
"I really like the diet plan as it's simple to follow. I still eat some of the same things I used to before the weight loss but now it's all about moderation – chocolate muffins for breakfast are now a thing of the past!"
The change in lifestyle also allowed Karen, a nurse, to do more with her three children Brodie, aged 14, Oliver, aged 11, and Megan, aged 9, and husband Paul.
She said: "Before the weight loss I could not walk far and I struggled to keep up with my active family, but now I am able to exercise with them and I have even recently taken part in my first 10K. It's also about setting an example to my kids as well. I can show them what can be achieved if you change your habits."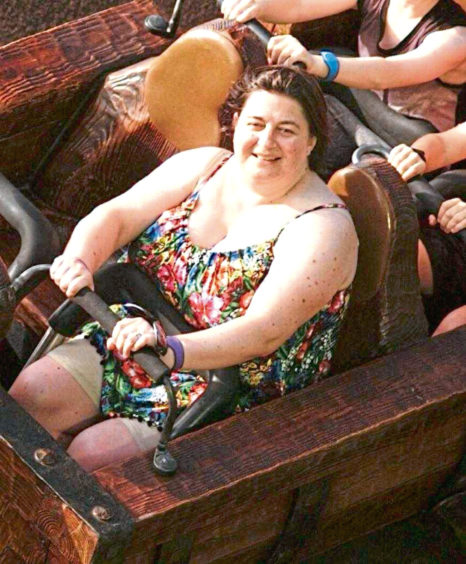 The transformation in her lifestyle has also inspired Karen to take on a number of charity events in the coming months, and through these she is hoping to raise money for Charlie House – a charity close to her heart, as it has helped support her daughter Megan, who has a rare genetic disorder called Cornelia de Lange syndrome.
She said: "I have now taken on several challenges for 2019 – Run Balmoral 5km, The Kiltwalk in June and the Great Aberdeen Run 10km in August, and we are aiming to raise funds for the Charlie House Big Build."
Karen is also taking on the 1,000-mile challenge – an endeavour which sees participants aiming to complete that distance over the course of a year.
She said: "You can either walk, run or cycle the 1,000 miles and I have chosen to run the distance."
While she does not have a specific target in mind when it comes to the fundraising, Karen is grateful for any donations people have made so far.
She said: "We don't have a key target but we've already raised £400 for the Kiltwalk later this year. We are hugely appreciative of any donations people have made."
Karen added: "We've had so much support from Charlie House over the years so it's nice to do something to give back to them."
The weight loss has proven to have worked a treat and a return trip to the GP last August showed that Karen's cholesterol has since retuned to normal limits.
As for others who wish to change their lifestyle and lose weight, Karen urges them to stop putting it off and go for it.
"It's not just about losing the weight – you get a newfound sense of confidence in yourself as well. Stop making excuses, because I made all the excuses in the world. Make the time for yourself and find what works for you."