A north-east woman who has been told her cancer is incurable today said she won't give up fighting for her life.
Claire Bothwell, 40, was diagnosed with stage four bowel cancer in 2017 and has called a form of experimental therapy her "great white hope" to becoming cancer-free.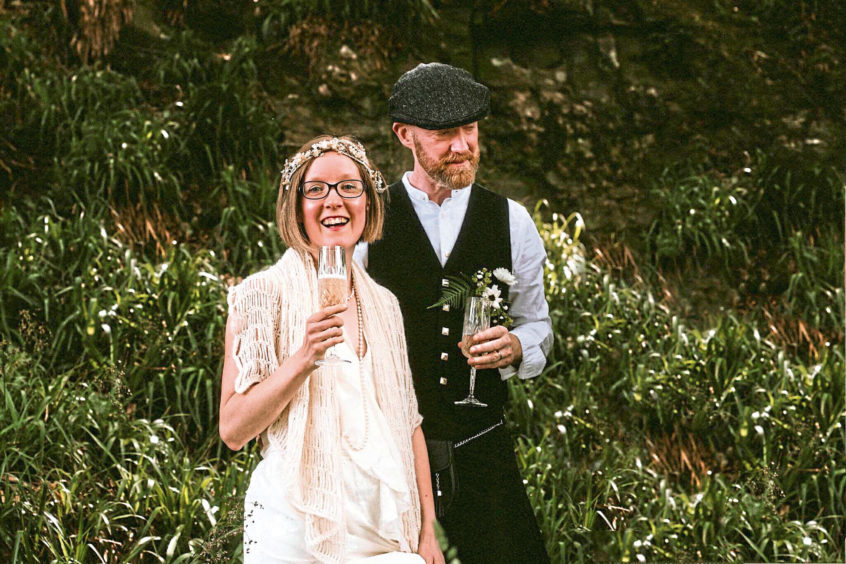 The cancer spread to her lungs and in April this year she was told she had a second unrelated blood cancer – follicular lymphoma.
Yet the mum-of-three is intent on proving her doctors wrong.
So far Claire's friends and family have raised close to £20,000 of a £100,000 target through fundraising efforts.
Claire, from Muchalls, said: "I think there's a lot of hope out there – people with stage four have a 10% chance of being alive in five years. So, it's really grim.
"And those that are alive in five years, I don't know how long they live after that.
"It's like the golden age for research, treatment and medicine – I'm lucky to have it now. I totally think they're going to find a cure."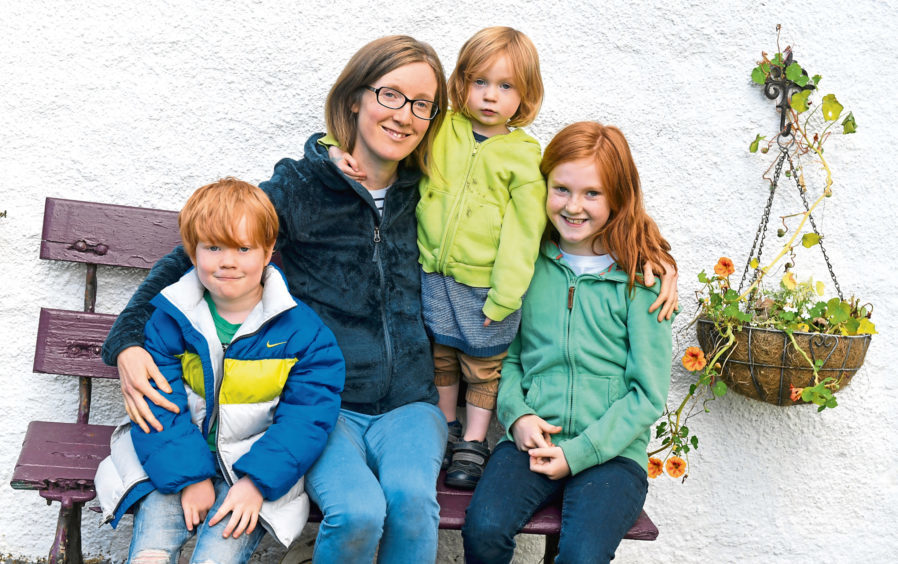 Claire, who is married to Liam, said the response to the fundraising bid has made her "really emotional" and it has been "touching" to see people reaching out to help.
Six months prior to her diagnosis, Claire had been having what she called "all the classic symptoms" of bowel cancer.
Claire, mother to Mora, eight, Christy, five, and two-year-old Indy McArdle, said: "I had first gone to the GP in January 2017 and I had been to see them half a dozen times with increasing pain.
"It was all the classic symptoms of colon cancer, except my age.
"I was a bit anaemic, but because I had just given birth to Indy, I just thought it was residual anaemia from being vegetarian and breast-feeding.
"I was referred to see a gastroenterologist and there was a five-month wait for that because I wasn't over 50. If I had been over 50 I would have had a colonoscopy within two weeks.
"At that point, I felt like I was struggling. I had a little baby that was learning to walk and I was running to the toilet 14 times a day.
"There was blood one out of three of those times. I knew something was wrong. I thought it was going to be bowel disease like Crohn's or colitis."
When Claire went in for her colonoscopy, the doctor found the camera only made it 25cm in before they found the tumour.
"I knew something was very wrong when the nurse specialist held my hand before they told me anything. I knew I was about to be told something really awful.
"I kinda didn't believe it at first, because it's so far away from what I thought was going to be wrong."
A few days later, a biopsy showed that the tumour was malignant.
The BBC Scotland assistant producer was given a "red carpet" treatment and had her surgery 13 days later to remove the tumour.
She added: "I remember waking up and feeling delighted that it was gone and I could go home and tell my daughter I had had cancer."
However, in October, just four months after she was diagnosed, she found out her cancer had spread.
She said: "The first scan after the surgery found that there were tumours in my lung that had grown."
---
---
Thirteen months later, Claire travelled to London to remove the five tumours in her lungs.
Three weeks later, a sixth and seventh tumour were found. Claire said: "It was devastating because that's when they said to me it's probably not going to be curable – I'm latching on to the word probably and I'm intending to prove them wrong."
Claire was diagnosed with a second unrelated blood cancer – follicular lymphoma in April.
Although the lymphoma is not terminal, having two types of cancer excludes her from taking part in most medical trials in the NHS and Claire is looking to pay for any experimental treatment herself.
She said: "I've still got a couple of lines of chemotherapy left, but they're not going to cure me – they're just going to extend my life.
"So the world of trials is where I want to look for a cure.
"My great white hope is this case, this woman in America, who got TIL therapy – Tumor Infiltrating Lymphocyte. She's cured of the cancer."
The therapy would see white blood cells taken out of her body, reprogrammed to genetically go for tumour cells.
Once they're put back in the body, the white blood cells would then function as an "army" and rid the body of the tumours.
She said: "Ultimately, I know that it's inside and it's growing and I have to make plans to deal with it. I think I have to be this way otherwise I would really despair."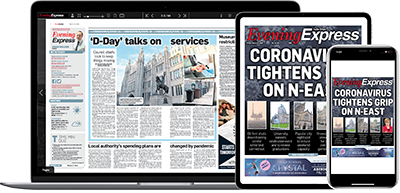 Help support quality local journalism … become a digital subscriber to the Evening Express
For as little as £5.99 a month you can access all of our content, including Premium articles.
Subscribe