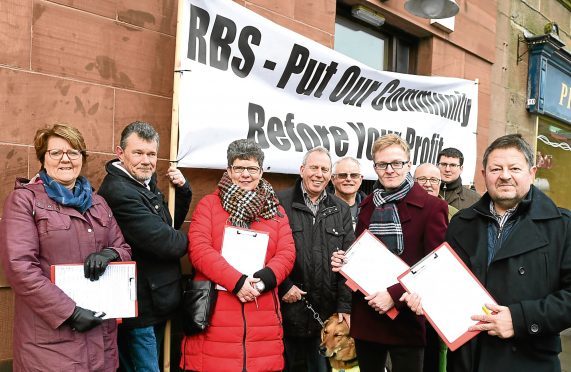 Disgruntled bank customers should vote with their feet and leave the bank, according to a North-east MP.
More than 60 Scottish communities are set to lose their RBS branch from April.
Gordon MP Colin Clark, whose constituency includes branches earmarked for the axe in Huntly, Ellon and Dyce, has campaigned against the plans from the outset. RBS executives have so far been unwilling to reconsider plans, but Mr Clark said one way to force executives to take notice of customers' anger and rethink their proposal was for loyal customers to ditch the bank.
"If people are not happy, they can vote with their feet and change banks," he said. "I believe in the market and consumer choice.
"For my constituents who share my view RBS has behaved badly and only paid lip service to local communities, then it is time to make a change. Like many people in the North-east of Scotland, I am a customer at the bank and I can take my business elsewhere."
On Saturday, Aberdeenshire opposition councillors, pictured, protested outside the Stonehaven branch in support for a petition calling on RBS to think again.