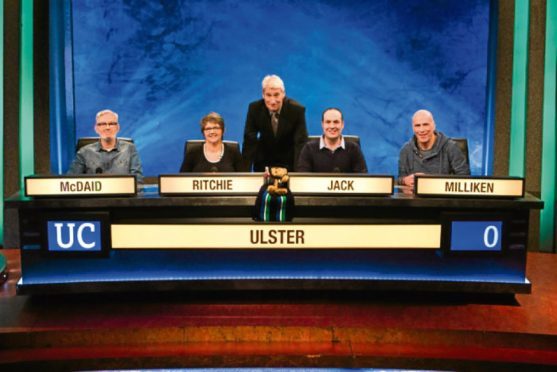 A North-east man has helped his university reach the next round of a prestigious TV quiz show.
Iain Jack, originally from Peterhead, appeared on University Challenge on Monday and captained the Ulster University team through to the next stage of the competition.
The 36-year-old, who is reading for a PhD in Pharmacy, saw his team go up against St Anne's Oxford.
The universities were given a second chance in the competition after finishing as the best losers from the first round. With an average age of 50, the Ulster team is the oldest in the competition this year.
The team from the Northern Irish institution sailed to a 175-90 win over their English counterparts and will now go into the next stage of the contest.
After defeat by five points to the University of Edinburgh in the first round, Iain and his team were determined to get back and put on a good show.
Speaking after the programme, Iain, who also studied pharmacy at Robert Gordon University, said: "I very much enjoyed the experience. After the first game you go home and you let it sink in, and you actually think I really want to go back. In preparation for the competition we went over lots of old questions.
"We got some buzzers and watched old episodes on YouTube, so as a team we tried to compete against two other teams. We recognised we weren't great on some topics so went away and had a look at them in preparation.
"Everybody at the university got right behind the team so we need to thank them for that."
Around 130 institutions applied to appear on the BBC Two show presented by Jeremy Paxman, however, the Ulster team was one of just 28 to get to the televised stage.
Iain added: "We were just delighted to represent the university on the televised stage of the competition. To have gone on and to have won a game is just fantastic, so we are really happy with that. We really enjoyed the challenge against St Anne's and they were four really nice people who were just a bit unlucky on the night."
Iain's team will now head into round two, however a date has not been set for his next appearance on the popular quiz.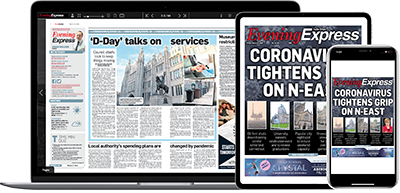 Help support quality local journalism … become a digital subscriber to the Evening Express
For as little as £5.99 a month you can access all of our content, including Premium articles.
Subscribe