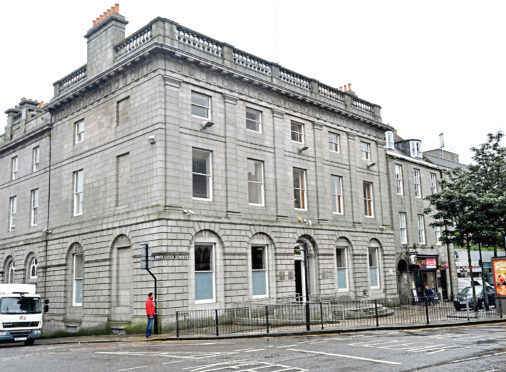 A north-east man has gone on trial accused of sexually assaulting two women at a cadets training camp.
Rikki Henderson is alleged to have carried out the attacks at a training centre in Boddam, near Peterhead, in late 2016.
He also faces three charges relating to possessing, distributing and making indecent images of children and two charges regarding taking and sharing sexual images.
It is alleged that in March last year he photographed the private parts of a woman or her underwear for either himself or others to look at.
The following day it is alleged Henderson showed an image of a naked woman to another man "causing him distress".
The 25-year-old appeared before a sheriff and jury yesterday and denied all charges.
Giving evidence at the High Court in Aberdeen, a woman, who cannot be identified for legal reasons, said that the alleged incident happened during a boozy Saturday evening in the centre's mess hall in 2016.
Henderson, who held the rank of officer at the time, was said to have grabbed her head and pulled it towards his crotch while she was kneeling beside a coffee table.
She said she was taken aback by what had happened and was "mortified".
She branded Henderson's behaviour as "appalling" and said it was clear he had been drinking.
"I saw he was 'well on'," she said.
"He was in fine fettle and almost hyper. It was not his normal character."
Later that evening Henderson, of Bridge Street, Strichen, is said to have put his head between a woman's legs while making a sound similar to a "wagging tongue" while reaching for a dropped mobile phone under her chair.
The alleged victim initially blasted the attack as "inappropriate" and later described it as "almost deviant" in nature.
She added: "I am used to behaviour like that in other situations I have been in. I would not have expected it from an officer."
Another trial witness, Alan Simpson, 53, of Aberdeen, said he told Henderson off following the incidents, asking him: "Oi, what do you think you're doing?"
Defence solicitor John McLeod asked the staff sergeant instructor what he thought Henderson's motive may have been, suggesting it could have been played off as "banter".
The witness replied: "Deep down I was hoping that was what it was."
He added that he felt Henderson's behaviour was "well out of order" and the following morning told him to apologise to both women.
The trial, in front of Sheriff Summers, continues.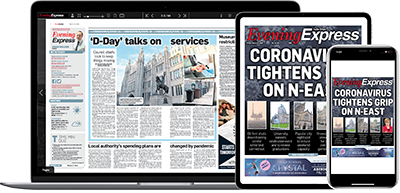 Help support quality local journalism … become a digital subscriber to the Evening Express
For as little as £5.99 a month you can access all of our content, including Premium articles.
Subscribe