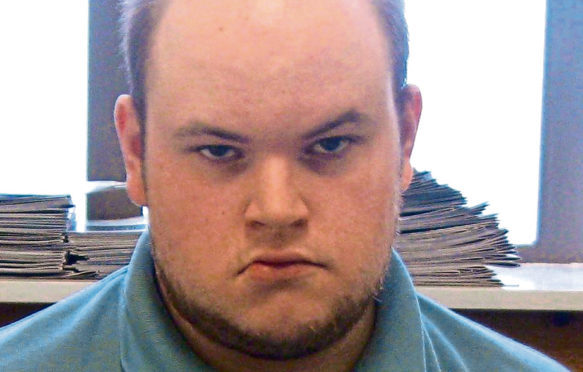 A north-east neo-nazi serving life for planning terrorism attacks on mosques has failed in a bid to have his conviction quashed.
Appeal judges Lady Dorrian, Lord Turnbull and Lord Glennie today ruled that 25-year-old Connor Ward wasn't the victim of a miscarriage of justice.
Ward, of Banff, was given an Order for Lifelong Restriction by judge Lord Burns following a hearing at the High Court in Glasgow in April 2018.
He had stood trial at the High Court in Edinburgh earlier in the year.
A jury heard how Ward had acquired components for potential bombs, and that he had a map of all the mosques in Aberdeen.
Police who searched his home found hundreds of ball bearings, which could be used in pipe bombs, and rocket tubes which were capable of firing improvised explosive devices.
Detectives also discovered an arms cache containing knuckle dusters, knives and deactivated bullets and books about far right wing politics.
During evidence, Ward told jurors that he was "anti Jewish" and thought that Hitler had made "mistakes".
But his lawyers went to the Court of Criminal Appeal in Edinburgh to argue that their client suffered a miscarriage of justice.
They argued that jurors heard evidence which a judge had earlier agreed shouldn't be placed before them and was prejudicial to their case.
During his trial, judge Lord Burns directed the jury that they should disregard the evidence.
But today, defence advocate Drew McKenzie argued that the judge's direction wasn't enough to have removed the prejudice.
The appeal judges disagreed.
Lady Dorrian said: "The appeal must fall."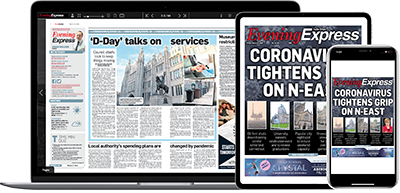 Help support quality local journalism … become a digital subscriber to the Evening Express
For as little as £5.99 a month you can access all of our content, including Premium articles.
Subscribe